The recent news about copper have been very promising, and with the rise of electric vehicles, copper's demand will continue to increase as well. Now looks to be the right time to pay attention to copper again.
6-month High Grade Copper Price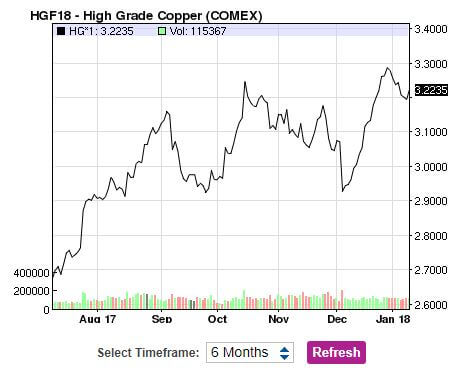 (Source: Nasdaq, Date: 1/10/2018)
PARTICIPATING COMPANY INTRODUCTION – Introducing the Canadian Mining Company Exploring Nunavut for High-Grade Copper and Zinc Deposits
Aston Bay Holdings Ltd. (TSXV: BAY)
www.astonbayholdings.com
Aston Bay (TSX-V: BAY) is exploring for large, high-grade sediment-hosted copper and zinc deposits in Northern Canada, a mining friendly jurisdiction. Aston Bay is 100% owner of the 1,024,345-acre (414,537-hectare) Aston Bay Property located on western Somerset Island, Nunavut, just 200km south of Teck's profitable past-producing Polaris (Pb-Zn) Mine. The Aston Bay property hosts the Storm Copper Project and the Seal Zinc Prospect, with drill-confirmed, high-grade near-surface copper and zinc mineralization providing evidence for potential sediment-hosted copper and zinc mineralization concealed at depth.
Mr. Ullrich has over 20 years' experience in mineral exploration and geoscience. He has been Chief Geologist North America for Antofagasta Minerals plc since 2011, investigating the region's copper potential through extensive property evaluations and management of drill programs in Alaska and Canada. Prior to Antofagasta, he was Senior Geologist for Almaden Minerals, where he managed the drill program for the team's discovery of the Ixtaca Ag-Au deposit in Mexico. Mr. Ullrich also established the Ar-Ar geochronology lab at the University of British Columbia and studied the Candelaria Cu-Au mine, Chile, while at Queen's University. Mr. Ullrich is an Elected Director on the Board of the Association for Mineral Exploration BC.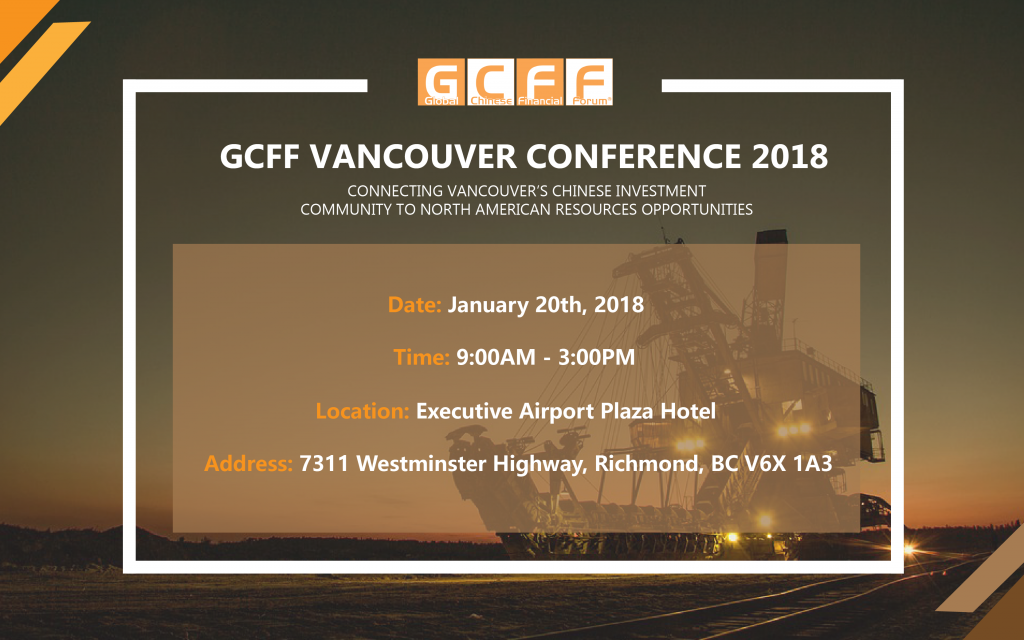 The GCFF Vancouver Conference 2018 will be focused on the upward trending resources sectors. Investors will hear from industry experts and promising companies about the newest opportunities in the Mining and Energy sectors.  Attendees will be able to:
Gain valuable insights about the latest developments and investment opportunities in the Mining and Energy sectors.
Network with company executives presenting at the conference and other like-minded individual investors and associations.
Access bilingual (English and Chinese) support throughout the conference including presentations and company fact sheets.
The conference is also featuring some undervalued opportunities in the recovering resource sector: Alopex Gold Inc. (TSXV: AEX), Aston Bay Holdings Ltd. (TSXV: BAY), Comstock Mining, Inc. (NYSE American: LODE), Fireweed Zinc Ltd. (TSXV: FWZ), Frontier Lithium Inc. (TSXV: FL), Globex Mining Enterprises Inc. (TSX: GMX), Group Eleven Resources (TSXV: ZNG), LSC Lithium Corp. (TSXV: LSC), Plateau Uranium Inc. (TSXV: PLU), Lucara Diamond Corp. (TSX: LUC), Regulus Resources (TSXV: REG).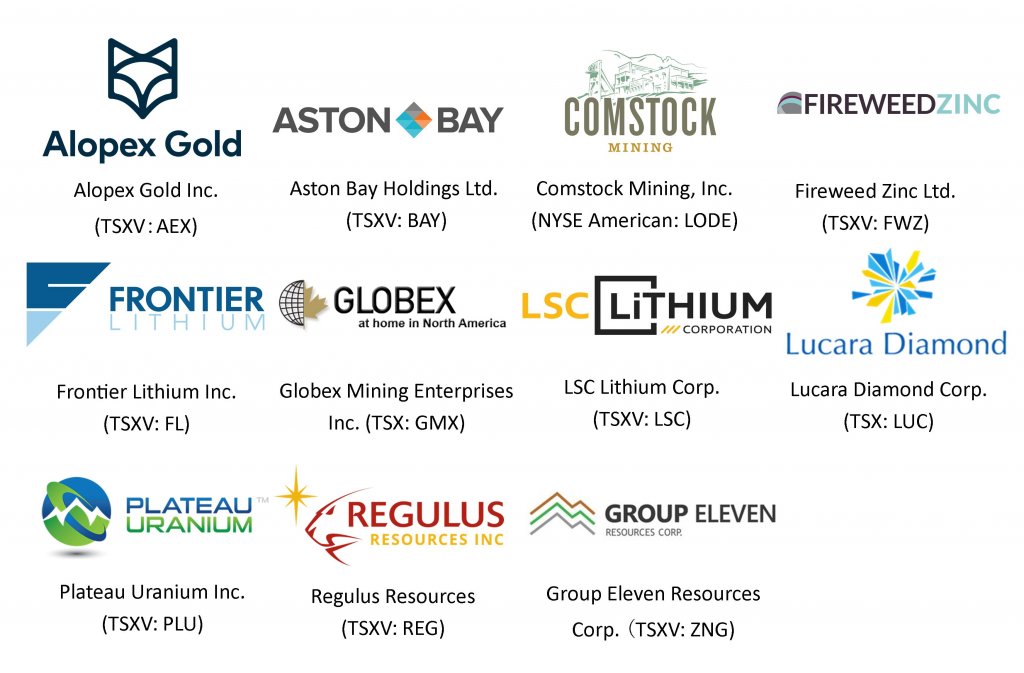 For more information about the conference, including our agenda, please visit the official website www.gcff.ca/Vancouver/Jan2018.html or call us at 604.488.8878
Related article:
GCFF – The Premier Bilingual (Chinese & English) Investment Conference in Vancouver
What Metals should Investors be Paying Attention to in 2018? Learn More in Vancouver on January 20th, 2018
NAI500 Investment Destination Series – Learn about Investment in Vancouver Part 4: Mining Sector