NAI500 is excited to introduce four new companies that have joined our growing online investor platform. Visit their profiles below to learn what opportunities they bring.
Golden Dawn Minerals Inc. (TSXV:GOM)(FRANKFURT:3G8B) is a TSX Venture listed mineral exploration company based in Vancouver, Canada. The company is engaged in the acquisition, exploration and development of mineral resource properties in Canada.

Highlights

Recent acquisition of 3 past producing mines and processing facility
With low capex and improved metal prices new 2017 PEA shows very positive economics to restart mines and mill
Phoenix property contains +30 past producing mines including the major Phoenix mine which produced 500 million lbs copper and 1 million ozs gold. The mine closed in 1978
China Minerals Mining Corporation is a TSX Venture listed exploration and development company based in Vancouver, Canada. The Company is focused on developing its flagship gold projects located in northern British Columbia.

Highlights

Strong connection with Chinese investors and mining investment funds
A very strong gold soil anomaly on the north-west of Taurus deposit open to new claims which company just stacked, a new soil sampling program was proposed to cover these high gold anomaly trend.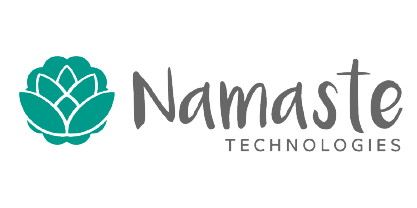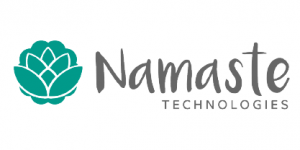 Namaste Technologies Inc. (TSXV: N), (FRANKFURT: M5BQ), (OTCMKTS: NXTTF) is a publicly listed cannabis company based in Toronto, Canada. The company is focused on providing the best cannabis-related products and services available. The company operates the largest global cannabis e-commerce platform with over 30 websites in 20+ countries under various brands. The products offered through the company's subsidiaries include vaporizers, glassware, accessories, CBD products and will soon include medical cannabis in the Canadian market.

Highlights

Global operations in over 30 countries
Largest E-Commerce Vape/Smoking accessories Globally
Integrated AI and Machine Learning acquisition (Findify.io)
Glance Technologies Inc. (CSE:GET) is a publicly listed technology company based in Vancouver, Canada. The company is focused on simplifying consumer spending. The company's flagship product, Glance Pay, is a streamlined mobile payment system that revolutionizes how smartphone users settle their bills, earn rewards, utilize promotions and keep track of expenses. 

Highlights

The Company's first live locations in the U.S., its first U.S. restaurant chain (Uno Mas Mexican Grill) and the signing of Vancouver-based Freshslice Pizza, the largest restaurant chain in the Glance Pay network. Opened offices in Melbourne, Australia and London, U.K., furthering the Company's global presence.
Increased head count by 26% compared to Q1 2018, as the Company continues to invest in development and blockchain.
Glance Coin White Paper (the "White Paper") was published, describing Glance's plans to build a decentralized loyalty marketplace offering crypto payments with a loyalty reward token.