Gold spot price has been on a quick rise since December 2018, it's getting closer again to $1300USD/oz level in the beginning of 2019 due to continued tensions between US and China.
With the uncertainties looming in 2019, let's say US-China trade war, Brexit forever…etc. It is not difficult to foresee that the US dollar will turn weaker, with more people turning to gold as investment safe haven.
Gold M & A activities heating up
Not a major surprise to anyone, Barrick Gold follows its recent Randgold merger with another blockbuster move by tabling an all-stock hostile takeover for the Coloarado-based Newmont Mining.  Initial comments by Newmont's management and directors signaled negativity on such transactions, it remained to be seen whether the shareholders of Newmont will agree with such opinion.  They may be reminded that Randgold's shareholders did have over 30% gain in its resulted Barrick shares during the last acquisition even though there was no premium given in the beginning.  However, as it just happened today, (March 11) it's announced that Barrick and Newmont will form a JV for their Nevada assets.  This will save costs for both companies without having to form one big giant gold producer.  As a result, this will officially end the whole Barrick-Nevada saga that started back in 2014….
Since Barrick Gold bought Randgold last year, many analysts are contemplating which gold company will be taken over next.  The answer appeared early this year.  Newmont splashed to acquire Goldcorp to form another top gold producer in the world,
Goldcorp was once the darling of the Canadian Gold space, if not the world.  It's famous for having low cost production and thus always enjoyed a premium on its valuation comparing to its peers.  As per its founder Rob McEwen's recent comments on BNN, However, as time went by and the company decided to go for growth more.  It took on more production profile by having more debt and affected the company's overall performance.  It's sad to see we may lose another major mining powerhouse in this country, the significance of Mining in Canada has started to fade after these transactions.  However, such acquisition may not succeed if Newmont's shareholders agree to be acquired by Barrick Gold instead.
As gold and gold equities market start to be more active this year, investors should start to follow the sector again, the following are just a few gold junior companies that investors should take a look:
Since the speculators who only cared about exploration results have left Ascot, its liquidity has not reached to its previous level yet.  Ironically the company is actually in a better business position now because the new management has a clear vision in fast-tracking its Premier project to become a producer.  How do they achieve this?  By picking up strategic assets in the region that can give them better economics in a long run.  It recently announced the company is acquiring IDM Mining, which provides an exit for IDM's shareholders who are sitting in a decent project but now a better managed team to advance the project.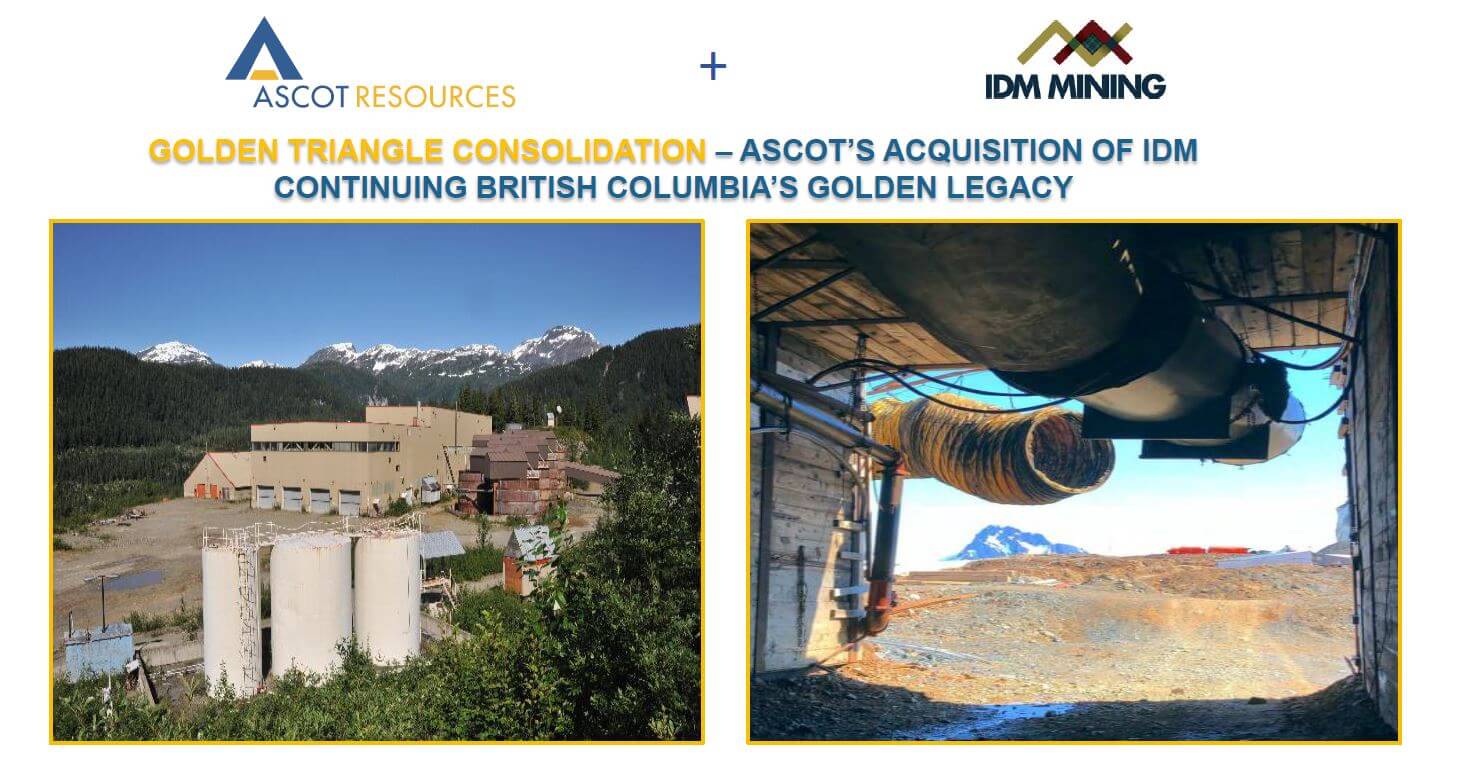 With such consolidation, Ascot will be able to be more efficient in fast tracking the production of the Premier-Dilworth project because now with more gold resource within the proximity of the project it definitely save even more operation cost.
Ascot is definitely one of the most active and more advanced companies in the Golden Triangle district in BC to follow if investors have so many companies to go through in the region.
The company is as steady as a gold company as it can be.  If investors want to chase a stock for its exploration drilling success, then Dynacor is not for you.  It provides dividend and thus it will always have a floor value because of how much cash it is delivering to the shareholders.  As the operations continue to grow in profits in the future, the company will certainly look to increase its dividend payout and maximize its shareholder value.  The drilling result of Tumipampa will only help the company if the numbers are off the chart, otherwise, the value of investing in Dynacor is still because of its perfected ore processing operations that no other companies can easily copy from.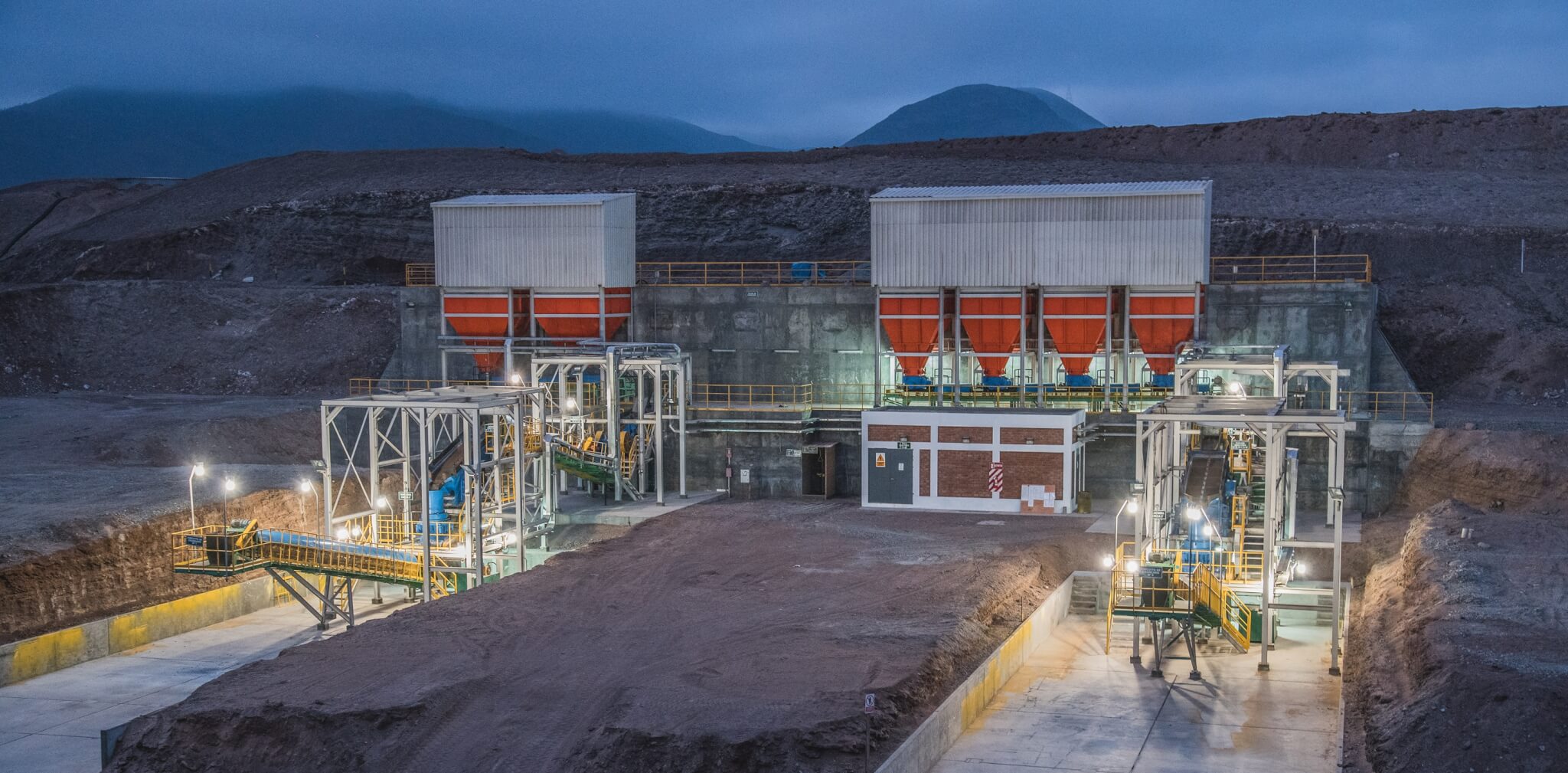 One of our new additions to NAI500, Vanstar Mining Resources, is one of the companies that are currently trading under 20 cents but staying very active in its gold project in Quebec.
Its main exploration activities surround the Nelligan project where IAMGold is its partner and they are the main group that is spending the money to do the drilling.  The company has already started drilling since this January and only 4,750m out of 15,000m has been completed so far.  The balance of the drilling is still on-going.  The company will continue to publish the correspondent drilling result as they are ready, the next batch of results will probably be available by end of March.  They have already discovered 4 major gold zones and this drilling program will help support an early 43-N101 resource estimate by forming an initial gold deposit model with new and existing drill results.
With IAMGOLD spending all the effort and funds, Vanstar has good leverage and will benefit by any exciting gold showing in the remaining drill results, which are yet to be published.  Investors should really pay attention to Vanstar's upcoming exploration activities and updates.
Disclaimer: The Companies featured in this article are clients of NAI Interactive Ltd.  This material is provided for information purposes only and does not bind NAI Interactive Ltd. in any way. It is not intended as a recommendation or an offer or solicitation for the purchase or sale of any security or financial instrument, or to enter into a transaction involving any financial instrument or trading strategy.
Related news and stories:
Barrick gives up plans to acquire Newmont, will form Nevada JV instead
Newcrest grabs majority stake in Canadian copper-gold mine
'Dance partner' hunt heats up in gold, fueled by megamerger push
Canadian M&A seen rising after hitting 12-year high in 2018
Mining M&A jumps to five-year high