With medical cannabis already legal and recreational cannabis soon to be legalized in Canada and a growing number of states in the U.S., there are many new companies looking to take advantage of this emerging industry. NAI500 had the chance to interview Raymond Lai, the Chairman, President & CEO of Maple Leaf Green World Inc. (OTCQB:MGWFF)(NEO:MGW), one of the few cannabis companies offering an opportunity to be a part of two of the biggest cannabis markets in the world, Canada and the U.S. Maple Leaf is unique in that it offers investors a diversified investment opportunity with cultivation facilities in two different countries. Let's hear what Raymond has to say about the recent developments at Maple Leaf Green World and their future planning.
1. Politicians such as former House Speaker, John Boehner have changed their opinions and are starting to show interest in the cannabis industry themselves. How big of an impact do you think this has on the cannabis market?
The way I see it, advocacy from political leaders is immensely positive for the industry. Leaders such as Boehner have a great impact on the public and their values. Gaining a better understanding of what medical cannabis can do for people allowed Boehner's way of thinking to evolve, and this evolution of thinking will influence others to do the same. My understanding of Boehner's stance on the matter is that shifting the federal policy is important so that research can be conducted in order to help veterans and provide a solution to the opioid crisis. I completely agree with him on this. Cannabis is a viable solution to these issues, and that would just be the start. There are many other illnesses and symptoms that can be successfully and economically treated by cannabis.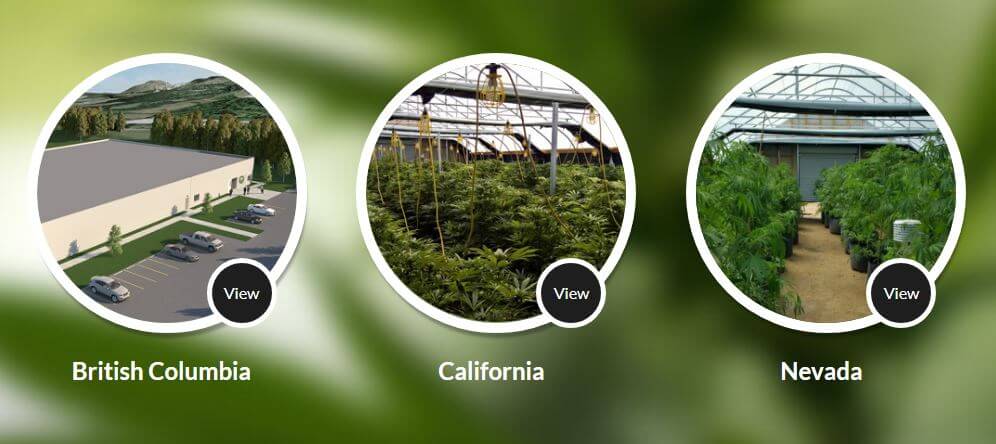 2.Maple Leaf's projects include cultivation facilities in Telkwa, BC; Henderson, Nevada; and Riverside County, California. Seeing as this is the first phase of the company's plan for expanding to the international market, what are the next stages in the near term?
Construction at our Nevada and British Columbia locations should be completed before the year end.  Upon completion, we will have over 42,000 square feet of cultivation space under roof. Immediately following that, we will add 10 additional greenhouses to our property in California, giving us over 78,000 square feet under roof. Once these projects are completed, we will look to expand globally by exporting to countries where medical cannabis has been legalized.
3.Besides cannabis cultivation, what other areas of production will Maple Leaf expand into? Will the company focus only on cannabis plants, or go into CBD, hemp and oils as well? Will the focus primarily be on medical or recreational cannabis?
The primary focus of Maple Leaf is on medical cannabis. We are focused on producing high quality cannabis-derived oil and ultimately exporting these products to other countries that have a legalized medical cannabis model in place.
With recreational cannabis soon to be legalized in Canada, and already legalized in a number of states in the U.S., Maple Leaf also plans to launch recreational cannabis brands focused on providing a variety of high-quality cannabis products to the recreational market in both Canada and the United States.
4.What advantages does Maple Leaf have over its peers? What makes the company different compared to other cannabis cultivation companies?
We believe one of the advantages we have is our experience. We started off as an eco-agricultural company, and we hold a decade of extensive greenhouse management experience and cultivation technology that can be applied directly to the production of cannabis. We have also retained and are in the process of retaining some key individuals with vast amounts of knowledge and experience in indoor cultivation of the cannabis plant.
In addition, we have a geographic advantage. Our land holdings in British Columbia, Nevada and California have positioned the company strategically so that we can promptly respond to demand in both the medical and recreational cannabis markets in both Canada and the U.S.
5.What are some upcoming milestones that will create shareholder value?
As I mentioned earlier, our projects in British Columbia and Nevada should be completed before the year end, which is a major milestone for us and our shareholders. This will enable us to begin cannabis cultivation and sales.
Another major milestone is the legalization of recreational cannabis in Canada which is set to occur sometime this summer. Not only will this open up a huge market for us, but it will also bring a lot of attention, legitimacy and advocacy to the medical benefits of cannabis, which is after all our primary focus. This is a going to be a huge industry and we have a lot of room to grow, both geographically and as a public company.
6.Maple Leaf has operations in Canada and the US. What are the differences between the two cannabis markets in terms of legal standards and logistics? How has moving to the NEO Exchange assisted with the company's strategy?
In terms of legal standards in the two countries, Canada is legal countrywide for medical use, whereas medical use is not countrywide in the U.S. at the present time – it is right now up to each individual state to decide about medical or recreational legalization. There are a growing number of states in the U.S. where recreational cannabis has been legalized and we will see legislation for recreational use in Canada countrywide sometime this summer.
As for logistics, Maple Leaf Green World has an advantage because licensed producers in Canada are able to mail cannabis to medical patients; this is as yet illegal in the U.S. However, dispensaries in states that have legalized cannabis at a recreational level are currently operating in the U.S. There are quite a few differences between the two countries.
Moving to the NEO Exchange was a very important milestone for the company.  Listing on the NEO allowed Maple Leaf to retain ownership in our U.S. projects while maintaining our public status on a senior exchange.
We'd like to thank Raymond Lai, Chairman, President & CEO of Maple Leaf Green World Inc. for taking the time to do this interview. For more information about Maple Leaf Green World, please visit their NAI500 Profile.
Disclaimer: NAI is being compensated for this article. Materials contained in this article are for information purposes only and is not intended to constitute an offering of securities in any jurisdiction. Nothing on this article should be construed as an offer, solicitation or recommendation to buy or sell products or securities.