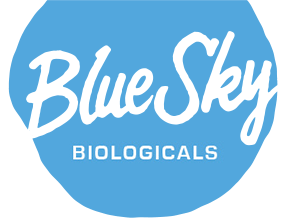 Address: Suite 1500, 701 West Georgia Street, Vancouver, BC Canada V7Y 1G5
Phone: +1 604 601 5617
Website: www.blueskybiologicals.com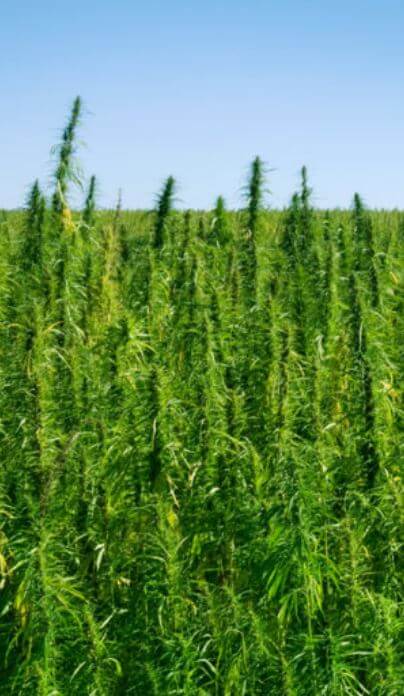 Blue Sky Biologicals is a global leader of organic hemp cannabinoids. Blue Sky Biologicals was founded for the purpose of healing people around the world through pure, whole foods and supplements. We create full-spectrum cannabinoid products and formulations that undergo a unique process to ensure optimal benefits for users and to restore the natural balance of what the mind and body need.
Our Full-Spectrum Cannabinoid Products
We have three consumer brands in four product categories: Kanabia, Amarit and Satiica. We only sell all-natural, organic and pharma-grade products that contain optimal levels of cannabinoids.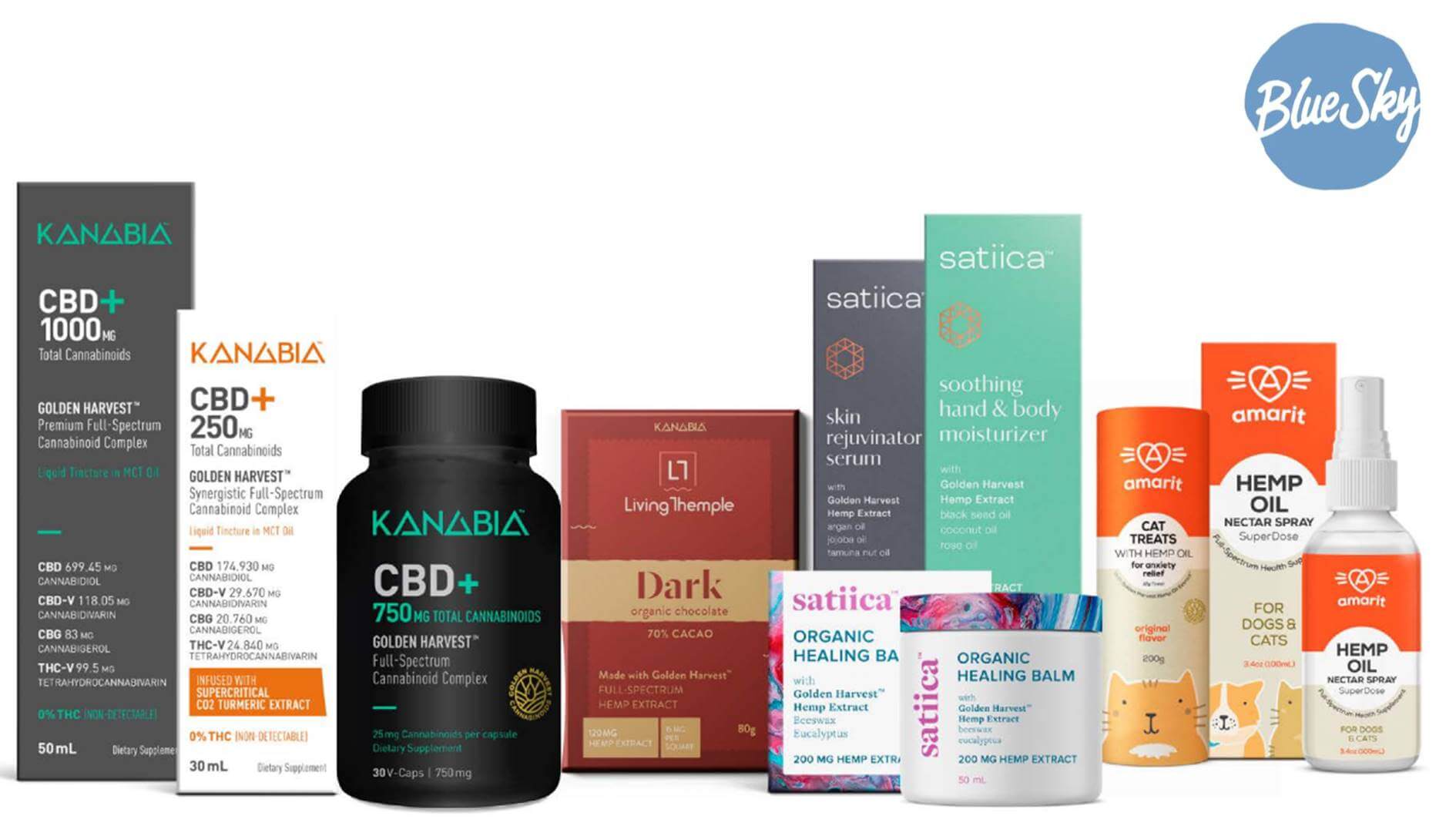 1. Amarit: Pet Products
Clear Heal Gel
Nectar Spray
Dog Treats
Cat Treats
2. Satiica:
Healing Balm
Lip Balm
Toothpaste
Skin Rejuvenator Serum
Firming Eye Cream
Hand & Body Moisturizer
3. Kanabia:
CBD+ MCT Oil (Liquid Tinctures)
CBD+ MCT Oil (Capsules)
CBD+ Oral Filmstrips/Lozengers
Vape Pens
CBD+ Water
Sports Drink
Chocolate Bars
Nootropics
Non-Alcoholic Beverages
Our Manufacturing Strengths
20,000 mu Chinese acres of organic hemp (2018)
Pharma-grade production
GMP compliant facility
One of the top hemp geneticists in the world, who currently co-holds 4 patents and dozens of global publications
R&D team of 15 research scientists
20+ years of experience designing vertically integrated health and wellness product formulations
Expertise in global financial markets
Market ready products and formulations
Ability to custom make cannabinoid products and formulations
Full vertical integration from seed to end product
Compliant international logistics and delivery
Purest cannabinoid products and formulations in the market
Preet Marwaha
CEO
Preet Marwaha's life mission is to create a paradigm shift in how people live, starting with food and the systems that produce it. Today, as the CEO of BlueSky Biologicals, he is focused on spreading the message of hemp and the power that lies within the plant for food, fiber and health.  Preet was formerly the EVP of HempCo (TSXV:HEMP), where he was responsible for global product development, marketing and sale.  He previously worked with the UN Environment Programme and the Safe Planet Campaign.  He currently serves as chairman of the Board for Richmond Schoolyard Society, an dedicated to teaching children how to grow, cultivate, and cook food by building gardens in schools and is an Advisory Board Member at UBC for Conscious Leadership.
Wade Hobson
EVP for Asia/Pacific
For the last 25 years, Wade Hobson has been responsible for securing private equity investment and international financing options for over 35 companies in multiple global industries. Wade acts a trusted advisor to his investment clients in the fields of business development and strategic marketing. Wade is highly skilled in creating investment and marketing plans for traditional marketing and distribution channels, as well as leading digital and social media channels.
Over the past few years, Wade has focused his expertise specifically in the Hemp & Cannabis markets in order to better serve several emerging clients in this space. Wade is a member of the Cann10′ 'Cannabis Leaders Program' in Australia and is committed to shaping the promising Hemp & Cannabis market and regulatory future, both in Australia and globally.
Dr. Jian Zhang
Chief Science Officer
A world renowned geneticist and leader in hemp genomics, Dr. Zhang has been instrumental in the re-establishment of the hemp industry for China. Dr. Zhang has a wealth of expertise in food and food safety, and has initiated projects involving transformative reverse genetic applications for healthy food and biomaterials, especially focusing on Hemp and Flax. Dr. Zhang's knowledge in ecological and environmental research has led to his initiation of genomic projects, such as his "1K Plant" project. Dr. Zhang co-holds six patents in the fields of biotechnology, crop improvement, and ecological and environmental research. Dr. Zhang also has dozens of accredited global publications in related fields.
Jerry Zeifman
Global Distribution
When Jerry Zeifman, president of Health Matters Canada, found no solution to his health issues with conventional medicine, he turned to natural remedies and discovered the answers he needed. Mr. Zeifman began Health Matters and Organic Traditions in order to nourish people with the most nutrient dense superfoods on the planet. Today, Mr. Zeifman operates manufacturing/distribution facilities in Canada, USA and Europe through which he distributes numerous brands into over 70 countries around the world. Health Matter is committed to offering only the very best nutritional health foods, superfoods and wellness products including cannabinoid products, which Mr. Zeifman is very excited to represent and distribute Blue Sky products, brands and raw materials into his entire global network.
Alex Chwaiewsky
Global Business Dev
Alex Chwaiewsky grew up in the family business of real estate, however his passion for hemp led him down a different path. Mr. Chwaiewsky began working with hemp clothing in the early 1990's and from there went on to successfully fight for the legalization of Industrial Hemp in Canada in 1995. This was the precedent for Mr. Chwaiewsky to co-found Manitoba Harvest Hemp Foods & Oils, which launched the first commercially available hemp seeds in 1998. Manitoba Harvest went on to be the largest vertically integrated Hemp food manufacturer in the world. Mr. Chwaiewsky led the sales and marketing efforts securing strategic relationships within the Canadian retail sector, which led to revenues exceeding $45M in 2015 and the ultimate sale of Manitoba Harvest.