Taoping Inc (NASDAQ:TAOP)
Contact Information
Taoping Inc
| | |
| --- | --- |
| | 21th Floor, China Everbright Bank Building, Zhuzilin, Futian District, Shenzhen City, Guangdong 广东省深圳市福田区竹子林光大银行大厦21层 |
| | +86-755-83704767 |
| | +86-755-83709333 |
| | [email protected] |
| | www.taop.com |
| | Iris Yan |
Summary
Taoping Inc. (previously China Information Technology, Inc.) is a NASDAQ listed technology company based in Shenzhen, China. The company is a leading provider of Cloud-App-Terminal IoT technology for digital advertising distribution platforms, advertising delivery services, and smart advertising display terminals in China.
Market Overview
Company Background
Taoping Inc. (NASDAQ: TAOP), previously China Information Technology, Inc. (NASDAQ: CNIT), is a leading provider of Cloud-App-Terminal IoT technology for digital advertising distribution platform, advertising delivery services, and smart advertising display terminal in China.
Highlights
TAOP has strong revenue streams sustained by growing digital advertising market in China
Proprietary Cloud-App-Terminal technology enables end-to-end digital ad delivery and IoT platform services.
AMTT, China largest digital service to hotels and resorts, partners TAOP to advance to new business horizon.
Experienced and committed management.
Within the last 7 months, the stock price has increased 121% from $0.67 to $1.48 per share, but still near low end of historical valuation.
Share Structure
As of Jan 10, 2018
Shares Issued
40.23M
Outstanding Options & Warrants
3.1 M
Fully Diluted
43.33M
Other Information
TAOP is a provider of proprietary cloud-app-terminal technology for Internet of Things ("IoT") platforms, digital advertising delivery system, and smart advertising display terminals throughout China. The company provides an end-to-end digital advertising solution enabling customers to efficiently and cost-effectively direct advertisements to specific interactive ad display terminals across China. Its market strategy has enabled us quickly having broad coverage of products and services to meet growing market demand and achieve fast revenue growth potential.
There are currently 4 main revenue models for the company:
Smart IoT Termimals: market and sell smart terminal hardware.
Cloud-based platform operation services: charge smart terminal owners monthly subscription fees for ad distribution services.
E-Commerce: earn commission from advertising time slot programmed trading transactions, earn commission from online retail trading transactions through online ad broadcasting and promotions.
Big Data Services (Future): with the info collected from smart terminals, provide big data analysis and application services to governmental agency and private enterprises.
TAOP deploys a step-by-step marketing strategy to grow its company business and network:
First, it is building up the Central Network in China, positioning Beijing, Shanghai, Guangzhou and Shenzhen as anchors to support the creation of 5 major regional hubs and interconnection of 30 provincial second tier cities.
Then in 2018, TAOP is projected to have products and services being covered in 100 cities and 200M population.
Recent Developments:
In the last 7 months, TAOP signed 16 regional contracts for the sale of 66,000 terminals, it is expected to generate $20.9 M in sales and services revenue.
TAOP also partnered with AMTT Digital Service Group, China's largest hotel internet service operator serving 1 million hotel rooms and over 3,000 premium hotels and resorts around the world.
Management Profiles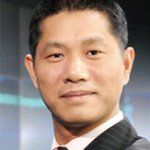 Lin Jianghuai
Chairman of the Board and Chief Executive Officer (CEO)
Mr. Lin graduated from Wuhan University with a Master Degree in Software Engineering. He is now a current member of the Shenzhen Committee of the CPPCC, a member of Shenzhen Youth Federation and the Vice President of Shenzhen Young Entrepreneurs Association. Mr. Lin has nearly 20 years of hands-on experience in corporate strategy and corporate governance, with a deep understanding and outstanding forward-looking on the development of IT and Internet industries. During the period of September 2000 to June 2004, Mr. Lin served as the President of Hong Kong United Development Group. In July 2004, he served as the Chairman of iAPSEC Software Company Ltd. In September 2008, Mr. Lin was elected Director of the Board of China Information Technology, Inc., which is a listed company in Nasdaq and later he served as the Company's Chief Executive Officer (CEO) and created the brand "TAOP" in October at the same year. Later, from 2010 to 2014, he created other four brands which have both epochal meanings and commercial value, namely "Cloud-App-Terminal", "Cloud Nest", "Terminal-App-Cloud" and "App-Terminal-Cloud".
Zhao Zhiqiang
President and Interim CFO
Mr. Zhao holds a Bachelor degree in Mechanical & Electrical Engineering from Inner Mongolia University. He has extensive experience in corporate operations and integrations, strategy planning and human resources management. From March 2003 to March 2005, Mr. Zhao served as Supervisor of Human Resources for the Foxconn Technology Group; from April 2005 to July 2006, as Admin and Human Resource Director of iASPEC; from July 2006 to August 2010, as Deputy General Manager of iASPEC; from November 2010, Mr. Zhao began serving as the COO and Vice President of China Information Technology Co., Ltd; from August 2010, he was vice chairman of iASPEC, and from November 2010, Mr. Zhao began serving as Chief Operating Officer of China Information Technology, Inc.From August 2015, Mr. Zhao has been appointed as TAOP's President and from October 2015, he has served as Interim Chief Finance Officer (CFO) of TAOP.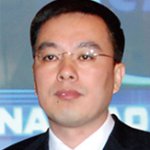 Huang Zhixiong
Chief Operating Officer (COO)
Mr. Huang holds a bachelor degree in computer science from Hehai University and has over 20 years experience in information technology field. He is currently a director of the Shenzhen Computer Association, an expert with the Shenzhen Expert Association, and an expert of Shenzhen Science and Technology Innovation Association. From July 2001 to March 2002, Mr. Huang served as the general manager of product development of Shenzhen Runsheng Information Systems Company Ltd.; from September 2002 to October 2006, Mr. Huang served as the deputy general manager of iASPEC, where he supervised the company's research and development activities and consulted on various types of sophisticated, technical issues; from January 2006 to September 2013, he served as TAOP's vice president, and became Chief Technology Officer from December 2008 to September 2013. Mr. Huang has been the general manager of iASPEC Zhongtian Software Co., Ltd. since November 2010 and vice president of iASPEC Geo Information Technology Co., Ltd. since May 2013. Mr. Huang was appointed as TAOP's senior vice president in March 2014. From August 2015 till now, he served as the Chief Operating Officer of TAOP.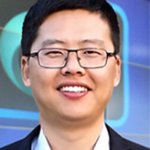 Chen Guangzeng
Chief Technology Officer (CTO)
Mr. Chen graduated from Zhengzhou University with a Bachelor's degree in Computer Science and owns over 10 years of experience in research and development management of IT and Internet products. From June 2004 to April 2011, he served as the Director of R & D Department at Videohome Technology Co., Ltd., with leading products exported to many countries. From May 2011 to February 2014, he served as the Project Manager at CoolPad Group Limited and completed the technical innovation work for many projects. In March 2014, he joined China Information Technology, Inc. and has successively served as Senior Project Manager, Director of Quality Assurance Center and Vice President of Strategic R&D Center. Since June 2015, he has been appointed as Chief Technology Officer ("CTO") of China Information Technology, Inc.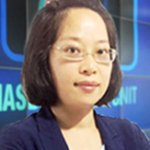 Iris Yan
Assistant CFO, Secretary of Board of Directors
Ms. Yan graduated from Beijing Normal University majoring in International Economics and holds a Postgraduate Diploma in Finance of Fudan University. She has extensive experience in investor relations, capital operation and corporate governance. Since 2007, she has successively served as the Director of Investor Relations Department, Secretary of the Board of Directors and Assistant CFO and others in the TAOP. During her tenure, she successfully assisted TAOP to be NASDAQ listed companies and to accomplish several overseas equity financing and she assisted the management layer in planning the overall development strategy, finance management and capital management strategy.