Big Blockchain Intelligence Group Inc (CSE:BIGG)
Contact Information
Big Blockchain Intelligence Group Inc
Summary
BIG Blockchain Intelligence Group is a Canadian Securities Exchange listed technology company based in Vancouver. The Company develops blockchain technology search and data analytics solutions to trace, track and monitor cryptocurrency transactions at a forensic level.
Market Overview
Company Background
BIG Blockchain Intelligence Group (CSE:BIGG) (OTC:BBKCF) (WKN:A2JSKG) provides technology and services that bring Cryptocurrency mainstream while creating security in the marketplace. Based in Vancouver, Canada, BIG develops Blockchain-agnostic search and analytics solutions that enable businesses, governments and individuals to manage and reduce their risk when using cryptocurrencies. BIG's BitRank VerifiedTM service calculates a "risk score" for bitcoin wallets, enabling banks, exchanges, financial services and eCommerce sites to meet due diligence, regulatory and compliance requirements with confidence. BIG's QLUETM engine enables RegTech, law enforcement and government agencies to trace, track and monitor cryptocurrency transactions forensically in the fight against financial crime.
Highlights
Well Funded: oversubscribed financing in Q4 2017 raised $21.5 million CDN
Growing Market: rapid growth due to exponential adoption rate of Cryptocurrency internationally
Stable Targets: large entities with massive budgets: governments, financial institutions, global businesses
Proprietary Products: 100% in-house-developed comprehensive suite of technology search and data analytics solutions
Low Competition: positioned as industry leader due to early position in marketplace and few competitors, none of which have comprehensive suite of tools
Significant Clients/Users: US Department of Homeland Security; US Department of Justice; in discussion with a number of US and foreign government agencies,
Share Structure
As of March 7, 2018
Shares Issued & Outstanding
104,347,107
Warrants
11,929,977
Options
 6,306,968
Fully Diluted
122,584,052
Other Information
Products:
BitRank VerifiedTM
Financial services, banks and retailers need to know they will meet traditional regulatory and compliance requirements. That means reducing their risk associated with cryptocurrency transactions. Through our BitRank Verified
TM
API subscription service, online banking applications, ATMs, exchanges and eCommerce sites can quickly and easily see whether a transaction is safe to accept, questionable, or should be denied. For Bitcoin wallet holders,
www.BitRankVerified.com
is the fast and free way to check their personal BitRank Verified™ score or another wallet holder's trustworthiness. Wallets with higher risk profiles are given a lower score, while lower-risk wallets receive a higher BitRank Verified™ score, enabling individuals to flag undesirable wallets or avoid unreliable transactions.
QLUETM
Law enforcement, government agencies and RegTech rely on our suite of solutions to forensically investigate and monitor unlawful cryptocurrency use. QLUE is the engine that drives those solutions. Armed with the techniques and advanced search algorithms our team of experts developed in QLUE, our clients can reliably detect suspicious activities within cryptocurrency transactions and the "Dark Web"
Management Profiles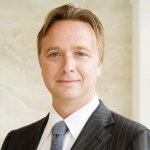 Lance Morginn, CBP
CEO, Director and Co-Founder
Lance Morginn is a serial entrepreneur with over 20 years of experience founding, leading and growing successful technology-based businesses from the ground up.

In 1996, he founded Planet City Graphics which won worldwide recognition and grew to become a multi-million-dollar corporation in just 18 months. He also founded Western Shores Interactive, which became a publicly listed company and reached a market cap of $400 million.

In addition to his leadership and technical acumen, Lance has expertise working with Asian companies and government entities. In 2000, he was recruited to work closely with China's Ministry of Foreign Trade and Economic Co-operation (MOFTEC). He assisted in the development of a secure network for the dissemination of information to State-owned business as well as companies around the world.

Lance co-founded Blockchain Intelligence Group in 2015 where he sets the company's strategy and vision.
Shone Anstey
Executive Chairman / Co-Founder
Shone brings 20 years of experience building complex technologies and software within the I.T. industry. Shone was co-founder of a scalable web crawler and search engine, and is a Certified Bitcoin Professional. Formerly, Shone acted as Director of Technology for a distributed Bitcoin mining pool.
Marty Anstey
CTO/Co-Founder
Marty has over 20 years of systems administration and programming experience and enjoys complex challenges solving problems with big data intelligence and analytics. His background includes strong Linux and FreeBSD knowledge, experience designing and administering data center and ISP networks, and expertise with multiple programming languages. In addition, Marty is a Certified Bitcoin Professional.
Robert Whitaker
Director of Forensics and Investigations
Robert Whitaker served in law enforcement for 23 years and now serves as the Director of Forensics and Investigations for Blockchain Intelligence Group. Mr. Whitaker previously served as a Supervisory Special Agent with Homeland Security Investigations (HSI) and last served in HSI's Illicit Finance and Proceeds of Crime Unit where he oversaw the Illicit Digital Economy Program (IDEP). The IDEP was responsible for overseeing cryptocurrency investigations, providing training, equipment, analytical support, and investigative methodologies needed by HSI special agents engaged in investigations involving cryptocurrencies. The IDEP maintained relationships with private industries and academia involved in the cryptocurrency space worldwide. Robert Whitaker previously served as the Resident Agent in Charge of the HSI office in Las Cruces, New Mexico, and as a Municipal Police Officer in El Paso, Texas for 8 years. Mr. Whitaker is a Certified Bitcoin Professional.
Tejinder Basi, CMA, CIPP/C, CMC, CISSP, CCSP
Director of Strategy and Corporate Development
Tejinder is the Director of Strategy and Corporate Development at the Blockchain Intelligence Group ("BIG"). He brings over 25 years of business and technical experience, working with medium and large enterprises across Europe and North America.

Prior to joining BIG, Tejinder was a Partner with Deloitte Canada for over 15 years where he led Deloitte's Cybersecurity and IT Risk Management practices. He was instrumental in the establishment a full services Cybersecurity consulting organization, including a 24x7 monitoring capability, identity management, privacy, data analytics and incident response.

In the UK Tejinder held positions in the fields Electronic Engineering, IT Audit and Financial Audit.

He has a degree in Computer Systems Engineering, is a Certified Management Accountant, Certified Information Security Professional and an adjunct Professor at UBC Sauder School of Business.
Kim Evans
CFO
Kim is President and Founder of Golden Reign and is a Certified General Accountant. She has extensive experience in both the corporate securities industry and in the junior mining sector. She has 17 years of experience as Director and/or Officer with a number of public companies listed on the TSX Venture Exchange.
Anthony Zelen
Corporate Development/Co-Founder
Anthony has over 17 years of experience in finance, investor relations, and corporate development. He is the owner of the full-service corporate communications firm, Senergy Communications Inc, providing investor relations, public relations, and marketing solutions.
Teresa Anaya
Director of Financial Institution Strategy
Ms. Anaya's has 25 years of experience in Accounting, IT and Banking, with the past 10 years focused on Governance Risk and Compliance for financial institutions. Her specific experience in performing over 1500 investigations to include fraud, anti-money laundering and terrorist financing provides detailed insight, helping financial institutions recognize and mitigate risk associated with cryptocurrency. In addition to the investigations, she has worked with financial institutions developing a suite of KYC applications to meet global anti-money laundering compliance regulations. Her experience in helping develop AML compliance applications enable Blockchain Intelligence Group to assess and implement a cryptocurrency risk solution quickly and efficiently. Ms. Anaya's is a Certified Fraud Examiner, Anti-Money Laundering Specialist, ITIL v3 and Bitcoin Professional.