Summary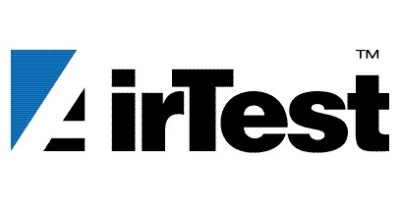 AirTest Technologies (www.airtest.com) is a Green-Tech company specializing in sensors that improve commercial building operating efficiency and at the same time create energy savings. These sensors are all based on technical innovations developed in the last 10 years and comprise a growing second wave of energy saving technologies that will make a significant impact on making the large number of existing buildings green and sustainable. AirTest offers its products to leading-edge building owners, contractors and energy service companies targeting the buildings market. AirTest also provides energy cost reduction solutions to building equipment and controls manufacturers who incorporate AirTest sensor components in their products.
Share Structure
As of Sept. 24, 2020
Shares Issued
75,155,581
Warrants
25,000,000
Options
7,000,000
Fully Diluted
107,155,581
Investment Highlights
Recent Migration to Wireless sensors provides greater ROI for customers by virtually eliminating labour and material cost of wired sensors
Current high level of interest in proper ventilation of indoor spaces is leading to greater adoption of CO2 sensors
Products:
CO2 Sensors
CO Sensors
Combustible Sensors
Pressure Se
Chiller and RTU monitoring
Management Profiles
GEORGE GRAHAM CEO, DIRECTOR, FOUNDER
Mr. Graham is a seasoned business executive who is the founder of AirTest Technologies Inc. Having successfully operated several private businesses before founding AirTest, Mr. Graham has a proven track record of adding shareholder value through organic growth.
MIKE SCHELL CTO, VP SALES
Mr. Schell has nearly 30 years of experience in developing markets for gas sensor applications.
Before joining AirTest, Mr. Schell was a co-founder of Telaire, the first company to develop low cost CO2 measurement technology for the buildings market. As a pioneer in the concept of using CO2 sensors to control ventilation based on occupancy, Mike has led AirTest in putting together an excellent product and sales support capability which has resulted in the strong growth of the parking garage systems AirTest sells as well as the current rapid growth of CO2 sensor business.