Summary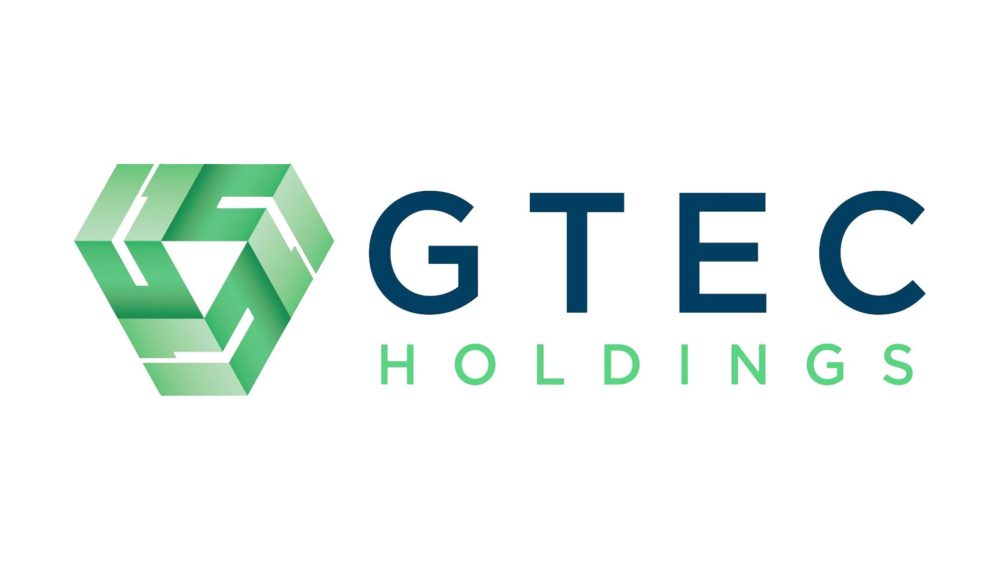 GTEC Holdings is a specialized cannabis company dedicated to cultivating ultra-premium quality cannabis in purpose-built indoor facilities. The company is vertically integrated across all major sectors of the Canadian cannabis industry and is currently licensed by Health Canada for Standard Cultivation, Standard Processing and Analytical testing.
GTEC is a publicly traded corporation, listed on the TSX Venture Exchange, OTCQB Venture Market and Frankfurt Stock Exchange. The Company is headquartered in Kelowna, British Columbia.
Share Structure
As of March 14, 2019
Shares Issued
91,000,309
Warrants
26,093,304
Options
8,300,897
Fully Diluted
125,394,510
Investment Highlights
Pre-money valuation of approximately $50 million
Current valuation of 3x 2019 estimated revenue
Current valuation of 0.8x 2020 estimated revenue
Expecting to produce and sell 2,500kg of dried cannabis in 2019
Expecting to produce and sell 11,000kg of dried cannabis in 2020
Current average wholesale B2B selling price between $6-7 dollars
#1 selling product on CannMart
1 fully operational Licensed Producer (1,500kg)
2 fully built out facilities awaiting licensing (2,500kg)
1 fully built out analytical testing lab
1 licensed extraction lab (to be built out)
20+ Provincial retail applications that are in advanced stages of licensing between BC, AB, and SK
Direct to 19+ recreational e-commerce licenses in Saskatchewan
Projects
Alberta Craft Cannabis Inc. (ACC): The 14,000 sq. ft. craft cannabis cultivation facility is based in Edmonton, Alberta and has been generating revenues. The facility is fully operational and is able to produce 1,300 kilograms of cannabis per year. GTEC recently announced that they expect their annual production to increased, based on yields higher than originally projected
Tumbleweed Farms: GTEC recently completed construction on its 10,000 sq. ft. purpose-built facility in Chase, BC (expected to produce 1,000 kilograms of cannabis per year). The company announced Wednesday March 12th that is has submitted its Evidence Package to Health Canada and expects license to be issued in the timely manner.
Grey Bruce Farms: GTEC completed a major retrofit of an existing industrial building and anticipates fully completing the 15,000 sq. ft. cannabis cultivation facility later this month. The facility is projected to produce 1,640 kilograms of cannabis per year.
GreenTec Bio-Pharmaceuticals: The facility is GTEC's flagship, purpose-built facility located in Kelowna, BC. GreenTec is currently in Phase 1 of development, building 20,000 sq. ft. of its planned 80,000 sq. ft. cannabis cultivation facility. Last year, the company started construction and it expects the facility to be completed sometime in late 2019. GreenTec is projected to produce 2,150 kilograms of cannabis per year.
3PL Joint Venture: This pertains to an agreement with F-20 Developments to develop a premium indoor cultivation facility in Vernon, BC. The 3PL (three per light) facility is currently being retrofitted to facilitate the cultivation of ultra-premium cannabis. Phase 1 of this partnership is currently underway, with completion anticipated in late 2019. 3PL is projected to produce 7,500 kilograms of cannabis per year.
Management Profiles
Norton Singhavon Founder, Chairman & CEO
Norton has had extensive experience at the senior management level of capital investments and has been involved in several large acquisitions, consolidations, and start-ups in the North American legal cannabis sector, both private and public. As an investor and advisor to numerous companies in Canada's cannabis sector, he has been responsible for internally deploying over $100 million into the legal cannabis sector and has been involved in numerous public M&A cannabis transactions. Norton was previously an advisor to, and early-stage investor in, Invictus MD (TSX.V:IMH) and also an Operations Consultant for Cronos Group (TSE:CRON).
As an experienced corporate leader, he has facilitated in regulatory matters, corporate matters, raising capital privately and publicly, as well as strategic corporate development within the public markets.
Michael Blady Co-Founder and Vice President
Michael formerly served as a Director of Invictus. He is also an advisor to Doventi Capital. Michael holds degrees in Kinesiology and Geology from Simon Fraser University. As a venture capitalist, he has been involved since 2009 in the start-up and senior management of numerous public companies as well as performing the role of Consultant and Advisor. In his recent role as Director and Senior Executive of Invictus, Michael helped oversee the acquisition, management and growth of a diverse portfolio of cannabis-centric businesses owned by Invictus. These businesses include manufacturing hydroponic equipment, laboratory testing and services, cultivation, media, marketing and biopharmaceutical applications. Michael has been directly involved in raising more than $65 million of capital in the cannabis sector.
David Lynn Chief Operating Officer
David formerly served as the President & CEO of Sun-Rype Products. During his tenure at Sun-Rype, David achieved record net sales and EBITDA while taking Sun-Rype from a $13 million EBITDA loss to a $15 million EBITDA profit in his first year. Previous to Sun-Rype, David served as the Senior VP of Marketing at Saputo Canada, where he oversaw the consumer marketing strategy for the largest division of the company.
David has successfully lobbied federal and provincial governments on regulatory and policy issues including working with BC Liquor Policy Review and the Liquor Control and Licensing Branch (LCLB) to modernize liquor regulations in BC. With some provinces already electing to control distribution and sales in the future adult-use market through their provincial liquor control board, David's extensive background will be a tremendous asset in navigating through the complex and diverse federal and provincial regulations. His lengthy tenure with publicly traded companies on the TSX will be immensely beneficial in guiding GTEC's future growth. David holds a Bachelor of Commerce (Marketing, Honours) and Master of Business Administration (Finance) from the University of British Columbia.
Jeremy Wright Chief Financial Officer
Jeremy currently serves as the President & CEO of Seatrend Strategy Group. He has significant experience serving as a Director of Demetra Minerals, and Good Ventures, and previously served as a Director with Pacific Community Resources Society, Budly Software, and the Canadian Freestyle Ski Association. Additionally, Jeremy currently serves as the CFO for several public and private companies including: Portofino Resources, Centurion Minerals, PayVida Solutions, and Demetra Minerals.
Jeremy is a Chartered Professional Accountant (Certified Management Accountant). He has extensive negotiation training, including the University of British Columbia's Sauder School programs: "Advanced Negotiation Skills" and "Strategies, Skills and Tactics of Negotiation". He also holds a Bachelor of Arts, with honours in Environmental Economics from Brock University.