Summary
ION Energy Ltd. (TSXV: ION, OTCQB: IONGF, FRA: 5YB) is committed to exploring and developing high quality lithium resources in strategic jurisdictions. ION's flagship, 81,000+ hectare Baavhai Uul lithium brine project, represents the largest and first lithium brine exploration licence award in Mongolia. ION also holds the 29,000+ hectare Urgakh Naran highly prospective lithium brine licence in Dorngovi Province in Mongolia. With the acquisition of the Bliss Lake project in NWT, Canada, ION will have significantly enhanced its lithium asset and jurisdiction profile. ION is well-poised to be a key player in the clean energy revolution, positioned well to service the world's increased demand for lithium.
Share Structure
As of Sep 2023
Basic Common Shares Outstanding
65,387,462*
Warrants
690,000 @50C

(EXP. APR 13, 2024)

11,500,000 @70C

(EXP. APR 13, 2024)

Options

OPTIONS @30C

(EXP. FEB 3, 2025) – 2,072,000

OPTIONS @32C

(EXP. OCT 21, 2025) – 3,000,000

OPTIONS @55C

(EXP. DEC 1, 2023) –  100,000

Fully Diluted
77,329,605*

*REFLECTS BLISS LAKE ACQUISITION
Investment Highlights
Proven In-Country Team: Proven track record. Strong social license to operate and strong shareholder base.
Strong Exploration Position: With one of the largest exploration licenses in Mongolia, ION Energy is poised to become a significant player in Asia's booming Lithium market. Exploration efforts are now underway.
Strategic Advantage Vs. Peers: Mongolia is a low-cost year round operating environment. Early work indicates shallow aquifers. Gobi desert is an arid environment with high evaporation rates.
Aggressive Growth Strategy: ION is now fully funded to commence an aggressive growth strategy for the remainder of the year.
Projects
Baavhai Uul:
Baavhai Uul  is ION Energy's flagship site, and is the first lithium brine and largest exploration licence ever issued in Mongolia. It is located in the Sukhbaatar Province, Mongolia, just 24 km from the Chinese border. Baavhai Uul is a +81,000 hectare, highly-prospective lithium brine site, situated in a high evaporation and low precipitation endorheic basin.
ION has also found significant copper and nickel deposits at this site, and subsequently entered into a strategic alliance with Aranjin Resources, an emerging Mongolian copper explorer, for exploration rights on the Victory Discovery.
Urgakh Naran: The Rising Sun
This project is ION's second lithium brine acquisition, and this site is located 150km WNW of the Company's flagship Baavhai Uul asset, in the Dorngovi Province. This +29,000 hectare highly-prospective lithium brine licence is situated in the arid and infrastructure rich region of the South Gobi Desert.
ION Energy has completed significant exploration work on this asset, and are tracking to have an inferred resource calculation in H2 2023. In 2022, ION's team successfully completed almost 100 kms of TEM survey, indicating strong conductivity and low resistivity that is typical of a significant brine aquifer. The TEM surveys outlined a 22.7 billion m3 brine aquifer with a cut off of <6.5ohm, drawing similarities to assets in the Lithium Triangle. Initial brine sampling was also collected at surface from a shallow pool and assayed 918 mg/L Lithium. The highest grade lithium brine known to have ever been collected in Mongolia.
Bliss Lake Lithium Pegmatite Project:
ION Energy has recently signed a binding definitive agreement to acquire their first lithium pegmatite asset, in the Tier 1 region of Northwest Territories, Canada.
The Bliss Lake Project is comprised of 5 contiguous licences totalling 5,798 hectares, within 10s of kilometres from other proven pegmatite fields, 5 kilometres from road networks, and 30 kilometres from Yellowknife. The ION team plans to commence exploration in the summer of 2023.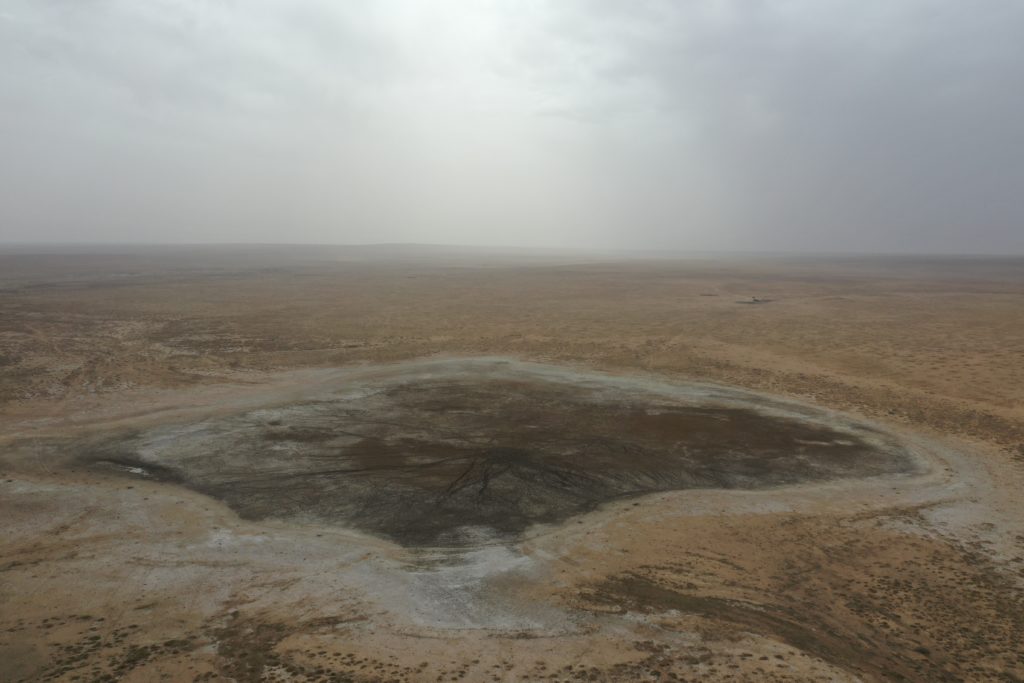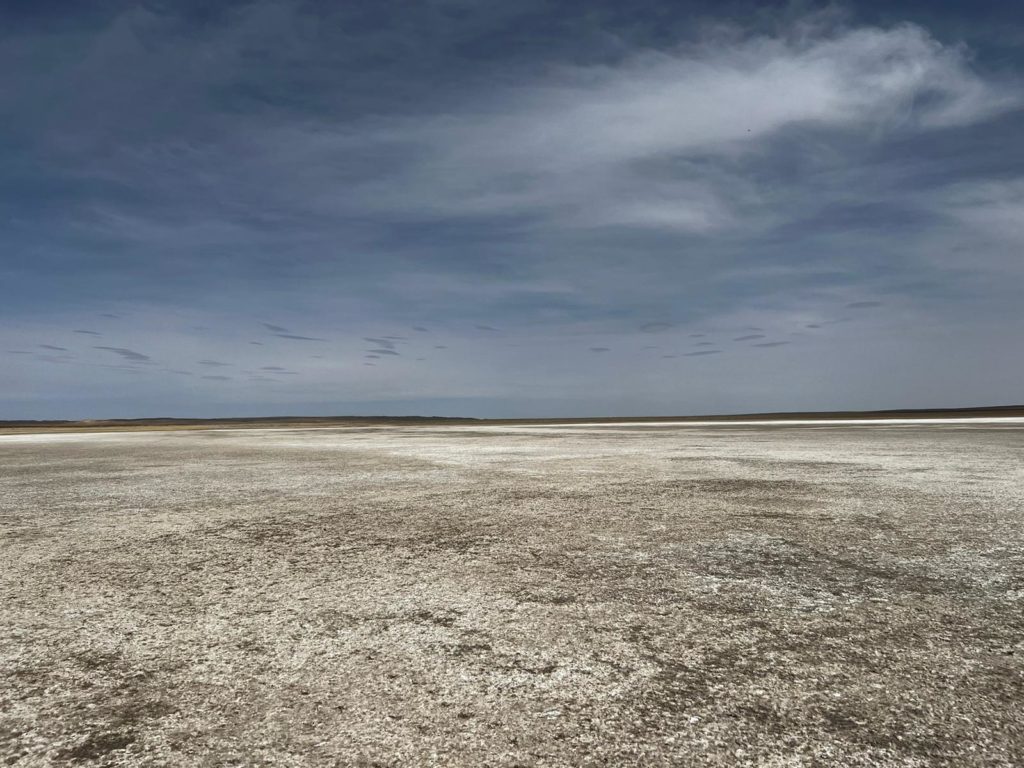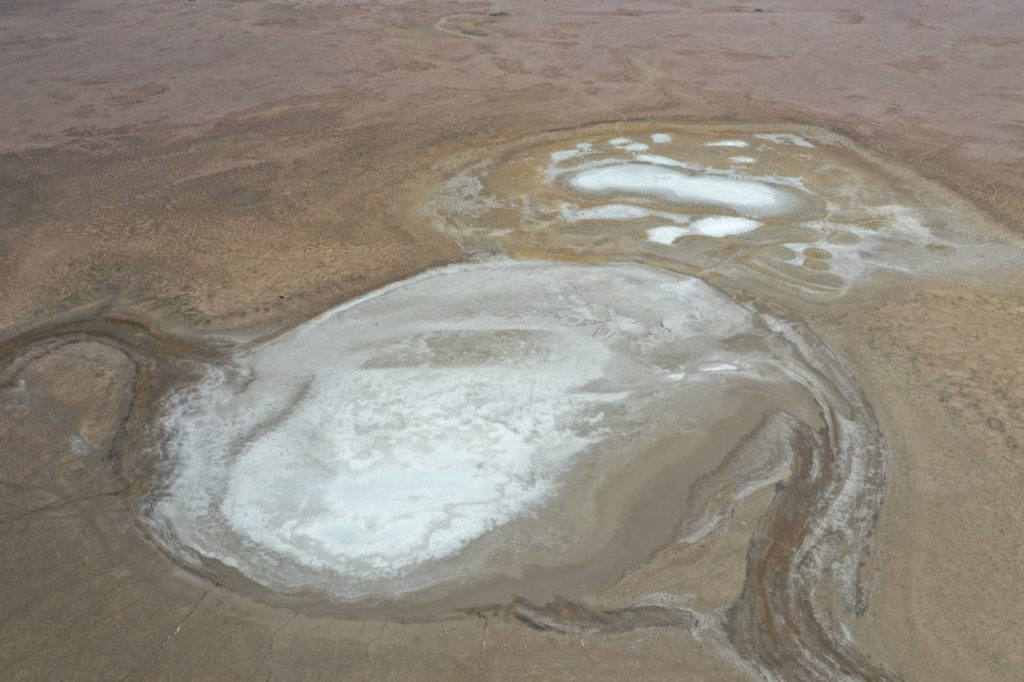 Management Profiles
Ali Haji CEO & Director
Director of Antler Hill Mining Ltd and Spirit Banner II Capital Corp. 15+ years international experience (asset management, risk analysis and program governance). Advisor to ATMA Capital Markets Ltd and Steppe Gold TSX:STGO. BSc from University of Western Ontario.
Wendy Li Director, Asia
+18 years of extensive commercial and business development experience in Asia, including Mongolia and China, with Noble Resources and South Gobi Resources Ltd. BA (Hon) from Wilfrid Laurier University, in Waterloo, Canada.
Robert Payment CFO
16+ years as seasoned CPA with experience in finance, reporting, regulatory compliance, public company administration, equity markets, and the financing of publicly traded companies. Since 2014 has served as a CFO and consultant to a portfolio of companies listed on both the TSX Venture Exchange and the Canadian Securities Exchange (CSE). Extensive involvement across the natural resource, technology, and retail sectors. BBA from Simon Fraser University, and CPA, CA designation earned in 2009.
Matthew Wood Chairman of the Board
Chairman of Steppe Gold TSX:STGO, Founding Chairman of Avanco Resources (sold in March 2018 for AUD$440M) and Hunnu Coal (sold for AUD$500M in 2012).
Dr. Mark King Advisory Board Member
Principal Hydrogeologist of Groundwater Insight Inc. (GWI), with more than 35 years of experience in groundwater research and consulting. Dr. King has a strong and varied background in lithium brine evaluation, serving as technical lead on more than 30 brine investigations including QP for numerous NI43-101, SEC and JORC reports, including for Lithium Americas, Albemarle and NeoLithium.
Bataa Tumur-Ochir Director
A Mongolian Citizen that serves as CEO and Director of Steppe Gold TSX:STGO. Mr. Tumur-Ochir is an advisor to the Ministry of Mining and Heavy Industry, holds a bachelor's degree in business administration and graduate certificates in international business and marketing from Australia and Singapore.
Aneel Waraich Director
EVP and Director of Steppe Gold TSX:STGO, Director of Antler Hill Mining Ltd, CEO of Spirit Banner Capital Corp, Founder of ATMA and ATMACORP with experience in investment banking at Dundee. MBA from Goodman Institute of Investment Management at John Molson School of Business.