Summary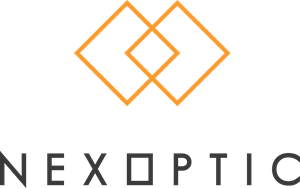 NexOptic is an innovative imaging AI company based in Vancouver, Canada. We are a Preferred Partner in the NVIDIA Partner Network, and our All Light Intelligent Imaging Solutions ("ALIIS™"), is being optimized into the Qualcomm® Platform Solutions Ecosystem for select Qualcomm® Snapdragon™ mobile platforms. The Company is also engaged in the development of its award-winning sports-optic device, DoubleTake as well as mobile lens solutions.
Share Structure
Investment Highlights
Company's flagship AI Imaging Software ALIIS™ has a lot of potential in various sectors like smart security, photography, automotive, Iot, AR and VR, Medical Imaging etc
AI market worldwide has strong growth amidst the COVID-19 and looming economic recession
ALLIS has a strong partner in Qualcomm in just 12 months of launch
ALLIS has first mover advantage
Products
NexOptic is working to commercialize its ground-breaking AI Imaging Software ALIIS™, "All Light Intelligent Imaging Solutions". The ALIIS algorithm pushes cameras past their limits in any lighting condition, providing substantial benefits for viewing, streaming or storing images and video. NexOptic's ALIIS software was upgraded in 2020 to include adjustable turbo-speed anti-glare technology. The technology has the ability to transform images and videos in real-time, offering particular applications in smartphones, DSLR cameras, smart security systems, object detection systems, automated manufacturing and autonomous vehicles.
ALIIS™ highlights:
ALIIS utilizes any image sensor for superior "all light performance",
Adjustable turbo-speed anti-glare software enables ALIIS to transform images and video in real-time,
Being optimized for select Qualcomm® Snapdragon™ mobile platforms with support from Qualcomm Technologies,
Learns and embeds the optimal light profile of a camera,
Executes on edge processing at a fraction of a second,
Enables faster shutter speeds,
Enhances long-range image stabilization, dramatically reduces image noise and motion-blur,
Substantially reduces file sizes and bandwidth for storage or streaming applications,
Improves downstream applications like computational imaging, facial recognition, object detection, and visual mapping.
Management Profiles
Rich Geruson Chairman
Mr. Geruson's experience spans CEO roles at Lexmark International, Phoenix Technologies and VoiceSignal Technologies, and Senior Vice President and executive positions at Nokia, IBM, Toshiba and McKinsey & Co. As CEO of Lexmark International, a multibillion-dollar imaging technology and solutions company with 10,000 employees, he grew printer sales faster than at any time in the last 10 years while simultaneously executing extensive process reengineering, transforming the business from negative EBITDA and high debt to positive multi-hundred-million-dollar EBITDA and a healthy debt profile. As CEO of Phoenix Technologies, he achieved consistently high profit year-over-year for six years straight in the company's business of firmware and software for PCs, tablets, and embedded internet of things (IoT) devices. As CEO of VoiceSignal Technologies, he pioneered voice recognition software for mobile phones, resulting in an increase in shareholder value of over 10-fold and culminating in the sale of the company for 12 times its revenue. At Nokia he propelled the business from fifth-place market share to first-place in the US, and first-place in the world for the first time in its history, catapulting the stock price to more than a sevenfold increase in less than three years. He served on numerous public and private boards across three continents and holds graduate degrees from Oxford University, including a D.Phil. in economics. While a member of the research faculty at Harvard Business School, he wrote *A Theory of Market Strategy*, a book used in many business schools' curriculums.
Paul McKenzie CEO
Mr. McKenzie has been instrumental in taking Prostar Geocorp public and also sits on its Board of Directors. Prostar, a saas company, enables real-time access to critical and precise location information. Its clients include some of the world's largest utility and engineering firms and its cloud-based service is beginning to be mandated for use in the United States on a state by state basis. Several of Mr. McKenzie's previous companies made significant resource discoveries worldwide under his leadership and he has overseen and negotiated joint-venture and alliance partnerships with companies whose market-capitalizations have exceeded $20 billion. To date, Mr. McKenzie has been integral in raising close to US $100 million for his associated companies. He has acted in the capacity of Co-Founder, CEO, CFO, President and/or Director to several successful, publicly traded companies.
Samantha Shorter CFO
Ms. Shorter has over a decade of experience in providing reporting, assurance and accounting services to publicly traded companies, including technology companies. She left public practice in 2011, where she acted in the capacity of Audit Manager with a major Canadian accounting firm, and has since taken on a variety of leadership roles. Her depth of governance and accounting knowledge insures effective implementation and oversight for financial reporting, administration and internal controls development and budgeting for NexOptic. Ms. Shorter completed a Bachelor of Commerce with Honours at the University of British Columbia. She is a Chartered Professional Accountant (CPA,CA) and Certified Internal Auditor.
Stephen Petranek DIRECTOR
Mr. Petranek is a widely-recognized technology futurist and award-winning author, and is the former editor-in-chief of several respected scientific and financial publications. He is also the Co-Executive Producer of the National Geographic mini-series "MARS", which is based on, and inspired by, his book, "How We'll Live on Mars," published by Simon and Shuster and the TED Conferences. Petranek's critically acclaimed book was partly a result of extensive conversations and interviews with Elon Musk, CEO of Space-X, and senior management and leading scientists at NASA.
Mr. Petranek is the former editor-in-chief of the world's largest scientific magazine, Discover, and was the senior editor for sciences at Life Magazine. Earlier in his career Petranek was the editor of The Washington Post's magazine and editor-in-chief of The Miami Herald's Sunday magazine. Mr. Petranek is also a recipient of the prestigious John Hancock Award for Business and Financial Writing, considered by many to be the Pulitzer of financial writing.
Arch Meredith DIRECTOR
Mr. Meredith is Managing Partner of Kite Hill Capital, a private venture capital firm, which has been a pre-IPO and early investor in various companies in the technology sector, including, among others, Tesla Inc. and Uber Technologies Inc.
Mr. Meredith was Co-Founder, former President and Chief Financial Officer of the Chroma Group, Inc., which developed patented technologies for pattern recognition and visualization. He also managed Chroma's equity interests in its subsidiaries, including Quantitative Imaging (enabling virtual colonoscopies) and Vicus Therapeutics, which is currently completing phase III clinical trials on a neuro-immune modulator for the treatment of cancer. Mr. Meredith also oversaw investments in Chroma's subsidiary, Chroma Oil & Gas, and oversaw its acquisition by ACON. He remains a director of Vicus.
Prior to Kite Hill Capital and Chroma, Mr. Meredith was Founder and Chief Executive Officer of TeleTix, until Transamerica acquired it. He received his B.A. degree from Stanford University and his M.B.A. from the Stanford Graduate School of Business.