Summary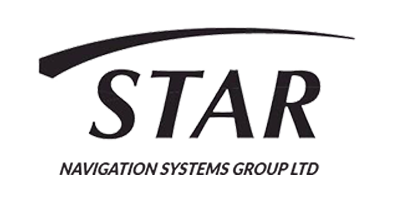 Star Navigation Systems Group Ltd. is a flight sciences company providing intelligent fleet management systems and health monitoring solutions for commercial airlines, business jets, helicopters, military and defense. Our products are certified by Transport Canada Supplemental Type Certificates to be installed on any type of civil and commercial aircraft. From a manufacturing perspective our products are certified by RTCA Standards DO-160 and DO-178. We are also a Control Goods Regulated ("CGR") company for military and defense retrofit solutions and our MedEvac program provides medical and patient monitoring during medical evacuation/transport. 
Capitalization
Issued & Outstanding:  622,975,832
Reserved for Issuance: 157,414,067
Investment Highlights
Improved Cost Efficiencies – Profitability

 

Reduced Carbon Emissions – Environmental Sustainability

 

Improve Operational Safety

 

Flight Safety Analysis

 

Compliance with Mandatory Regulation of Global Aeronautical Distress and Safety System (GADSS)

 

Live – Flight Data Tracking/Analysis (Live FDA)

Flight location, heading, speed and altitude every 30 seconds

 

Customizable aircraft engine parameters

 

Live/Pro-Active Aircraft Health Monitoring

 

Predictive Maintenance

 

Fuel Management Systems/Fuel Optimization

 

Engine Condition Monitoring ("ECM")

 

Flight Operations Quality Assurance ("FOQA") Analytics

 

Aircraft Exceedance Detection and Warning

 

Immediate End of Flight Report upon the completion of each flight

 
What problem does Star Navigation solve?
Star Navigation's Airborne Data System ("A.D.S.®") is focused on live aircraft health monitoring and aircraft in distress detection. In distress conditions, the STAR-A.D.S.® box streams essential Digital Flight Data Recorder ("Black Box") data instantaneously to the ground. Using machine learning and artificial intelligence ("AI"), predictive maintenance helps to reduce aircraft on ground ("AOG") time and monitors the engine health to improve operational efficiencies. 
A cosmic radiation detection solution is available for business jets flying at high altitudes to protect onboard avionics and pilot/passenger health from harmful cosmic rays. 
Patient health and medevac transport tracking is available to improve data communication between transport vehicles and health centers.
Management Profiles
Amir Bhatti Chief Executive Officer
Amir Bhatti, P. Eng., MBA, brings over 28 years of outstanding professional credentials in the areas of aerospace industry worldwide. He worked for De Havilland Aircraft of Canada, Bombardier, Pratt & Whitney Canada (teaching), and numerous Canadian aerospace companies prior to joining Star Navigation.
Amir brings wealth of expertise in Operations, Engineering, Manufacturing, Aircraft Assembly and Quality Systems. He holds a Mechanical Engineering degree and an MBA from Richard Ivey School of Business from London, Ontario. He is a part time Professor at Centennial College delivering aerospace and propulsion systems courses to various aerospace companies in the Toronto area. Transforming under-performing businesses into profitable and competitive business entities through leadership in Product Engineering, Marketing and Business Development is what he does best. His forte is leveraging the power of technology and people to bring new and innovative products to market.
Randy Koroll Chief Financial Officer
Randy Koroll brings over 30 years of experience with a demonstrated history of successfully taking companies public on the TSX-V and guiding companies in financial distress. Experience ranges from aviation, mining and finance industries.
Skilled in Investor Relations, Accounting, IPO, Corporate Development, and Mergers & Acquisitions. Strong finance professional with a Bachelor of Arts focused in Economics, History, Philosophy from the University of Toronto.
Aman Siddiqui V.P Engineering
Aman brings over 29 years of aviation & airline industry experience including, but not limited to, Engineering, Operations, Development Engineering, Quality Assurance, and Maintenance of heavy commercial jets.
Core expertise include preparation of design and data packages, supplemental type certificates and liaison with aviation regulatory authorities worldwide on issues related to major aircraft modifications, Airworthiness Directives, Engineering Change Orders, Service Bulletins and other technical and safety related modifications.
Kevin Dhugga V.P Marketing and Sales
Kevin Dhugga brings in 20 years of Hi-Tech companies' Sales and Marketing experience. As a successful businessman he outperformed in automotive and digital media industries. Spanning over a decade of diversified experience in Aerospace industry he had done successful negotiations among the major OEMs, MROs and airlines worldwide.
He had done successful mergers & acquisitions in aerospace industry and has extensive experience and working knowledge of managing public companies. Kevin happily lives in Brampton with 2 children and wife. He actively participates in various outdoor activities and enjoy the company of a large group of investors network in Canada.