Summary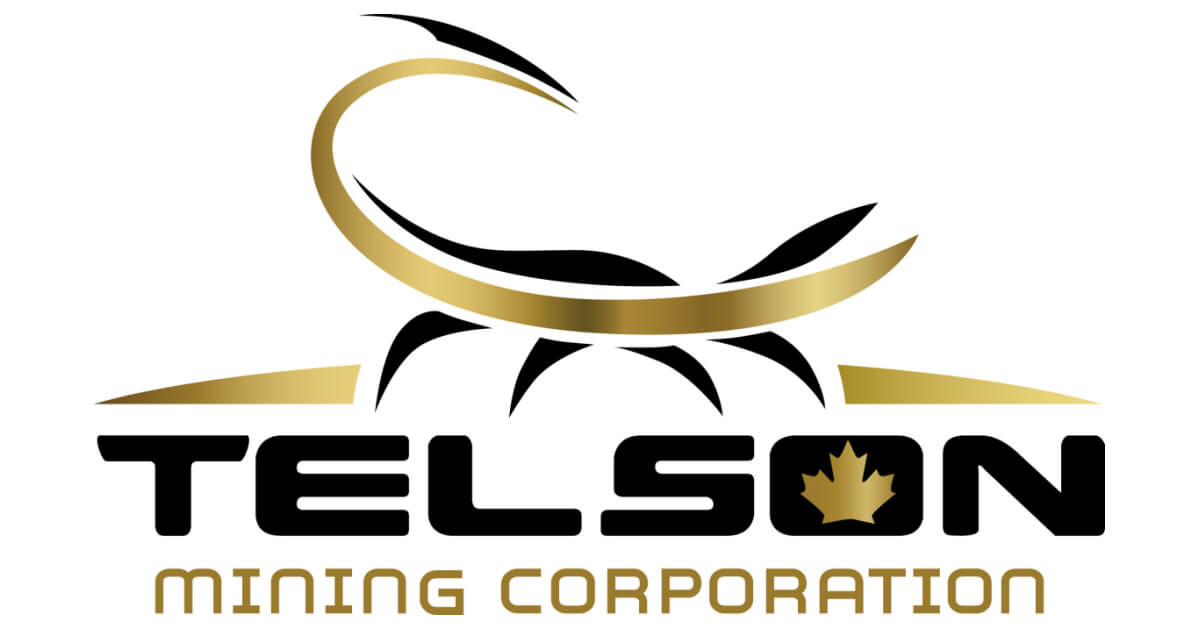 Telson Mining Corporation is a Canadian based junior resource mining company with two 100% owned Mexican gold, silver and base metal mining projects. On May 15, 2018 Telson's Campo Morado mine located in Guerrero, Mexico began commercial production a full 3 months ahead of schedule. Telson's Tahuehueto Project, located in north-western Durango State, Mexico is currently in pre-production at approximately 200 tonnes per day utilizing a toll mill for processing and has entered a construction phase with a timeline to be producing on site in its own mineral processing plant capable of milling at least 1,000 tonnes per day towards the end of Q1 2019.
Telson is a new emerging Mexican mining producer with two wholly owned mining projects that is expecting to generate significant free cash flows from operations through 2019 and beyond. Both mines have excellent expansion possibilities that with successful exploration may support doubling the size of the Campo Morado mine and tripling the size of the Tahuehueto mine over the next five years under managements plans.
Share Structure
As of January 29, 2019
Shares Issued

139,569,152

Warrants

4,562,401

Options

10,627,166

Fully Diluted
154,758,719
Investment Highlights
Undervalued – Telson's current market capitalization is significantly lower to the intrinsic value of its assets.
2 Producing Mines (100% Ownership)
2.3M oz AuEq (Au & Ag Only – both projects) with potential equivalent value in base metals including zinc copper and lead.
Projects/Products
Projects/Products:
Campo Morado Mine – Currently in Commercial Production
Campo Morado is an underground multi-metal mine with infrastructure, installations and equipment capable of processing 2,500 tonnes of ore per day. The Campo Morado Mine was commissioned and commenced operations in 2009 by Farallon Resources. Nyrstar purchased Farallon Resources in a friendly takeover in 2010 for the equivalent of approximately C$420 million thereby gaining control of Campo Morado. Nyrstar produced up to the end of 2014 when mining operations were suspended in January 2015 and the mine was placed on care and maintenance due to deteriorating industry conditions. Telson acquired the Campo Morado Mine from Nyrstar on June 14, 2017 for US $20 million and restarted operations at the Mine on October 23, 2017. On May 15, 2018 the Company announced the start of commercial production at approximately 2,000 tpd and continues to maintain this average production rate.
Tahuehueto Project – Currently in Construction and Pre-production
This 7,492-hectare property covers at least 12 mineralized zones hosted within a structurally controlled epithermal system that has been traced for more than 6 km. Exploration programs have defined significant gold-silver and base metal reserves and resources along the explored structural zone. Mineralization of gold, silver, copper, lead, and zinc has been outlined within reserves and resources along the length of the explored structural zone which have allowed Telson to determine excellent economics that will support a significant mining operation at Tahuehueto.  Currently the Tahuehueto is in pre-production around 200 tonnes per day, shipping high grade ore to a toll mill for processing then selling resulting gold rich lead and zinc concentrates to Trafigura Mexico.  Concurrently Tahuehueto is the construction phase with the goal of commencing on-site production at 1,000 tonnes per day in the second half of 2019.
Management Profiles
Jose Antonio Berlanga Balderas, P.Eng CEO and Director
Sr. Berlanga is a Mining Engineer with over 42 years of experience in the acquisition, evaluation, design, planning, engineering, construction and operation of mining and metallurgical units. Sr. Berlanga has extensive experience and skills in the development and operation of mining projects through the application of technology and high optimization methods in extracting minerals.
Ralph Shearing, P.Geol. President and Director
Ralph Shearing is responsible for the management of public company management and compliance and was Telson's founder. Mr. Shearing is a graduate of the University of British Columbia holding a B. Sc. Geology Degree. Since graduating in 1981, Mr. Shearing has practiced his profession as a professional geologist throughout Canada, and internationally. Mr. Shearing's experience managing and directing publicly listed companies over the last 32 years, combined with his practical experience in implementing major exploration projects, gives Telson a director with unique insight, invaluable practical experience, and a well-rounded business approach to a junior resource company.
Rory Godinho, LLB Director
Rory Godinho is the Co-Chair of Miller Thomson's Capital Markets and Securities Group. He has extensive contacts in the Canadian capital markets and has assisted several public and private companies with raising equity. He has a broad range of experience in all types of securities transactions and corporate governance related matters. He is the past Chair of the TSX Venture Exchange's National Advisory Committee, and a current director of the Capital Markets Authority Implementation Organization (CMAIO) which is expected to create and evolve into the Capital Markets Regulatory (CMRA). CMRA is a cooperative proposal by several Canadian Provinces, including British Columbia and Ontario, and the Canadian Federal Government to create a single regulator to administer a common securities act.
Enrique Margalef VP Corporate Development and Director
Mr. Margalef is a former investment banker with 10 years of experience in mergers and acquisitions, financial valuations, evaluation of investment projects, analysis of financial statements and cash flow management. He has performed business valuations and analysis of investment projects for Mexican and transnational companies in the mining industry, training/education industries, payments industry and hardware industry, among others.
Arturo Bonillas, P.Eng. Director
Mr. Bonillas is the former President and Co-Founder of Timmins Gold Corp. (Now Alio Gold Inc.) His knowledge of mining in Mexico has been essential to the Company's success. As President he built the production and exploration teams in Mexico and guided the company to consistent annual increases in reserve and resource growth, throughput and production. The Mexican team led by Mr. Bonillas has an impeccable track record in relationships with the local communities, obtained in his more than 34 years of experience in the mining and exploration industry in Mexico. He has held positions ranging from mine planning engineer, operations research engineer, chief of financial planning and Vice President of purchasing for Compania Minera de Cananea, and later for a subsidiary of Placer Dome in Mexico. He directed full bankable feasibility studies for the Mulatos gold project in Sonora, and the San Felipe gold project in Baja California. Mr. Bonillas is currently Chairman of the Advisory Board of Discovery Metals, a Mexican focused base metals exploration company. In 2017, he was awarded the prestigious Ostotakani Award, which is given to distinguished leaders in the Mexican mining industry. Mr. Bonillas holds a B.Sc. degree in Industrial Engineering from the University of Arizona (1980). His extensive network of contacts and thorough understanding of the Mexican mining industry will enhance the Board's understanding of operations and local issues. Mr. Bonillas is fluent in both Spanish and English.
Remigio Martinez Muller, B.S.Geo. Director
Sr. Martinez worked his whole professional career with Grupo Mexico starting in 1967 as a Mine Geologist in Taxco, Guerrero and ending as Grupo Mexico's Director of Exploration in 2013. From 2013 to 2016 he maintained an exclusive consultant position with Grupo Mexico and became an independent consultant thereafter. During his career with Grupo Mexico, Sr. Martinez oversaw geophysical exploration in Mexico where his work was instrumental in the discovery of several porphyry copper deposits, such as El Arco in Baja California and Malpica in Sinaloa Mexico. From 1975 to 1980 Sr. Martinez was Chief Mine Geologist, where his group of geological professionals increased the reserves of seven underground mines owned by Grupo Mexico's subsidiary, Industrial Minera Mexico S.A. (IMMSA). Sr. Martinez graduated with a B.S. in Geology from Michigan Technological University in 1966 and in 1973 he received a M.S. in Economic Geology from the Colorado School of Mines. He has been a member of the Asociacion de Ingenieros de Minas, Metalurgistas y Geologos de Mexico, AC since 1967. He has also been a member of the Society of Economic Geologists from 1980 to 1988 and from 1998 to 2013.
Yao Sun, B.Comm, CFA, CMA, CPA Director
Mr. Yao Sun graduated from the University of BC with a Bachelor of Commerce in 2005. He is an active member of the CFA Institute and the Certified Management Accountants (CMA) of Canada. Upon graduation from UBC, Mr. Sun was a financial analyst and portfolio manager for a private real estate company in Beijing, China. He is currently the CEO of Clearstone Capital Corporation, a Canadian company which provides advisory services to Canadian & Chinese public companies.
Roberto Guzman, M.Fin. Director
Mr. Guzmán obtained a master's degree in Finance from the Universidad Tecnologica de Mexico in 1989 and has more than 25 years of experience in the Financial Sector, primarily in Mexico. Initially working as finance manager for several Mexican publicly traded companies, such as Finamex S.A. de C.V., Bursamex S.A. de C.V and Invermexico S.A. de C.V, as well as other private Mexican financial companies, including Unión de Crédito Metropolitana SA de CV, Soluciones Integral SA de CV and FOVISSTE. Mr. Guzman is also a Director of Bursamétrica Casa de Bolsa, a Mexican brokerage firm. Mr. Guzman, an indirect controlling shareholder and insider of the Company is currently President, Director and major shareholder of the ESCORFIN Group, which owns several private equity funds that specialize in real estate development, energy innovations, and tourism investment in Mexico.
Omar Garcia Abrego, CPA, CA Chief Financial Officer
Mr. Garcia Abrego was appointed Chief Financial Officer of Telson Mining in May 2016. Mr. Garcia Abrego brings to Telson over 20 years of progressive international experience working within the mining, resource and public practice sector in Mexico and Canada.