Summary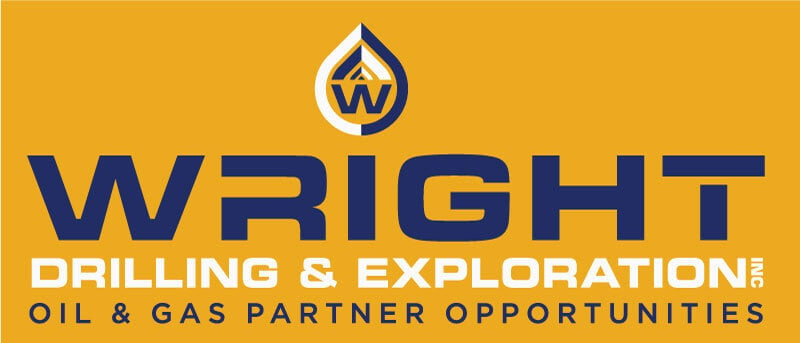 Wright Drilling & Exploration, Inc. is an emergent North Texas-based oil and gas company specializing in limited liability companies with direct participation drilling and exploration ventures. The company was built on a solid foundation of trust and proven team with 300+ years of combined professional experience in the oil and gas industry. Wright Drilling & Exploration possesses the integrity and expertise to help its partners prosper in oil & gas drilling and exploration for their generational wealth. Partnership offerings include diverse multiple-well drilling packages prepared by multiple proven geologists and span over multiple states and counties.
Share Structure
Wright Drilling & Exploration, Inc is a private company with LLC Joint Venture opportunities
Each partner will own their proportion of the assets of their wells within JV LLC
All partners' income is based on their ownership of the JV LLC and the oil and gas production of the wells
Investment Highlights
Oil and Gas Partnerships
300+ Years Combined Experience
Monthly Income for Generations
EB5 & Tax Consulting Available
Oil Field Development
350+ Wells Available to Drill
US Corporations Available
Proven International Success
Projects/Products
Generational Wealth: 
26 New Drill locations across 2,400 Leased Acres with estimated 4,555,000 BO
Wealth Builder I:
31 New Drill locations across 1,520 Leased Acres with estimated 5,425,000 BO
Wealth Builder II:
28 New Drill locations across 1,830 Leased Acres with estimated 4,900,000 BO
Dynasty Wealth: 
300 New Drill locations across 9,200 Leased Acres with estimated 60,000,000 BO
Management Profiles
Michael W. Wright Chief Executive Officer and Chairman
Mr. Wright graduated from Southeastern Oklahoma State University in 1990 with a Bachelor of Science degree in Accounting. After graduation, Mike established M. W. Wright & Co., an accounting firm specializing in Income Taxation which is now one of the largest and most respected accounting firms in North Texas. It was during this time that he became involved in Oil & Gas Tax law which he's continued since 1994. Mikes served as Mayor Pro-Tem for the City of Denison, TX from 1992 to 1996 and during his time on the Denison City Council he was also the liaison to the City of Cognac, France. He is very involved in his community and is a major contributor to youth sports. He enjoys the "in-the-field" aspect of the oil and gas business as much as he does the accounting aspects.
Scott M. Casper President
During his studies at Eastern Michigan University, Scott worked as a Civil/Structural & MEP Designer at C&B Engineering in Ann Arbor, MI. After graduating with a Bachelor of Science in CAD & Engineering, he advanced his career into Black & Veatch Engineering in Ann Arbor, MI as a Level 4 Structural Designer managing industrial and power plant projects worldwide. He continued his Civil/Structural Engineering studies at Lawrence Technological University in Southfield, Michigan. In 1993, Mr. Casper transferred to Dallas, Texas and continued an extensive executive career with several successful corporations related to Engineering, Design-Build Construction, Real Estate Development, and Oil & Gas Drilling/Production. In addition to Mr. Casper's many years in the Oil & Gas Drilling/Production industry, he is a current member of American Association of Petroleum Geologists, has served on the executive boards of professional organizations, and graduated from various leadership programs.
Cynthia A. Albert Chief Financial Officer
Cindy serves as the Chief Financial Officer for the company. Her diverse background in business and tax accounting make her a trusted asset to the team. Her prior focus and experience was tax preparation for trusts, partnerships and corporations. She views accounting like a puzzle to solve or put together. Cindy manages the day-to-day financial affairs for the company. She has two adult children and when not working enjoys time with her family and her dog, Bitsy.