Map Unavailable
Date/Time
Date(s) - 09/17/2019 - 09/19/2019
All Day
Categories
China is Looking for Foreign Technologies to Invest in and Develop for the its Markets.

Present to Investors and Corporations in China's Most Innovative Cities.
China has become an ever increasing source of funding and market opportunities for technology developers around the world.   As the second largest economy in the world, China has transitioned into a major player in funding global innovation.  Likewise, the growing middle class has led to China becoming one of the world's largest consumer markets.
The Chinese government, companies and VC and PE funds are now scrambling to find new projects to invest or partner in, particularly in the healthcare and high-tech industries, including technology, media and telecommunications, information technology, biomedical technology, advanced manufacturing, and new materials.
Present to these groups in two of China's major technology development cities, Shenzhen and Hangzhou, on September 17th and 19th, 2019
Location:

Shenzhen, Guangdong, China
Date:

September 17th, 2019
Format: 
Presentation with 100 pre-qualified institutional investors and companies
Networking reception
Private meeting arrangements
Location:

Hangzhou, Zhejiang, China
Date:

September 19th, 2019
Format: 
Presentation with 200 pre-qualified institutional investors and companies
Networking luncheon
Private meeting arrangements



Consulate General of Canada in Guangzhou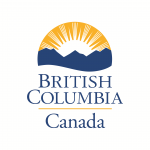 British Columbia International Trade
and Investment Office South China
Zhejiang University Institute
of Technology Innovation Co., Ltd.

Founder Hong kong Financial Holdings
Establish networks in 2 of China's most entrepreneurial and innovative cities.
Present your project to more than 300 pre-qualified leading China based technology financiers, institutional investors, policy makers, and impact investors.
Network with Chinese industrial leaders from publicly listed and private companies that want to bring global technologies to the Chinese markets.
Join like-minded organisations invested in defining the future.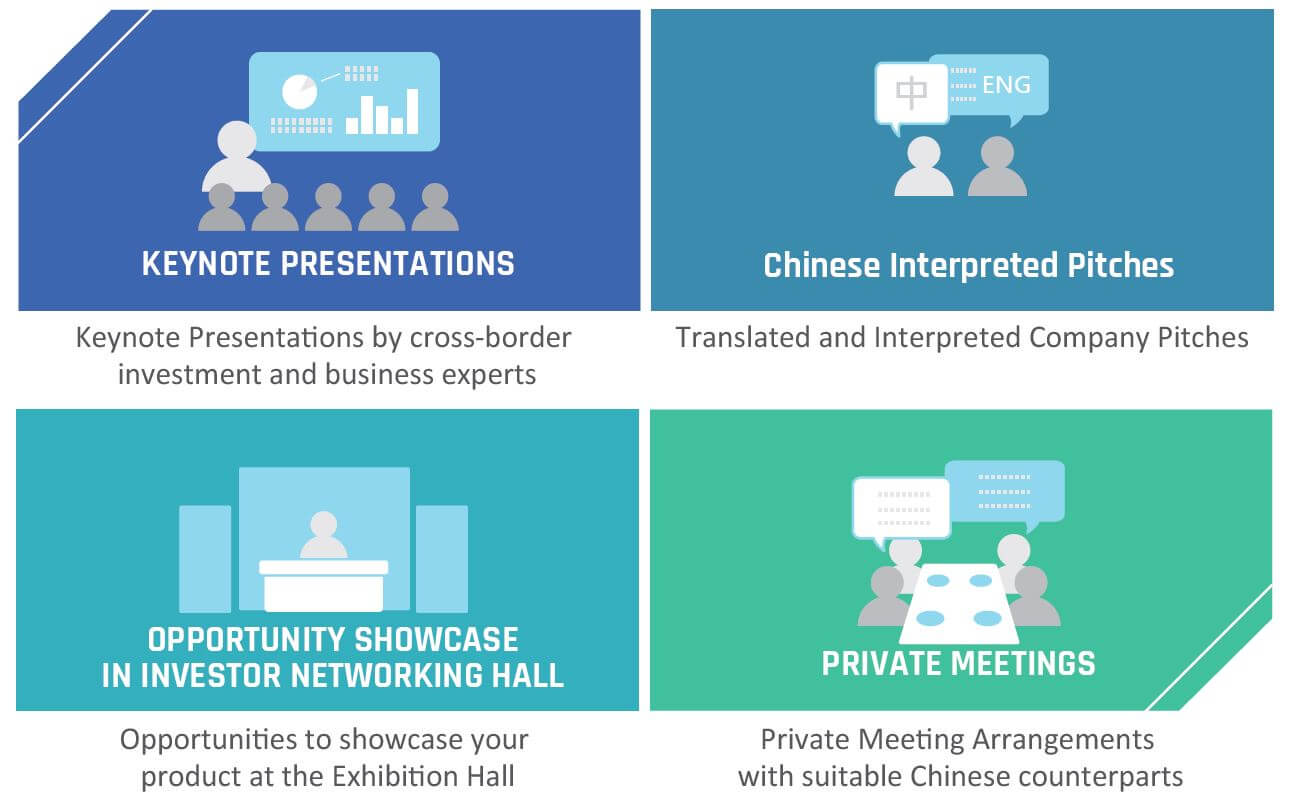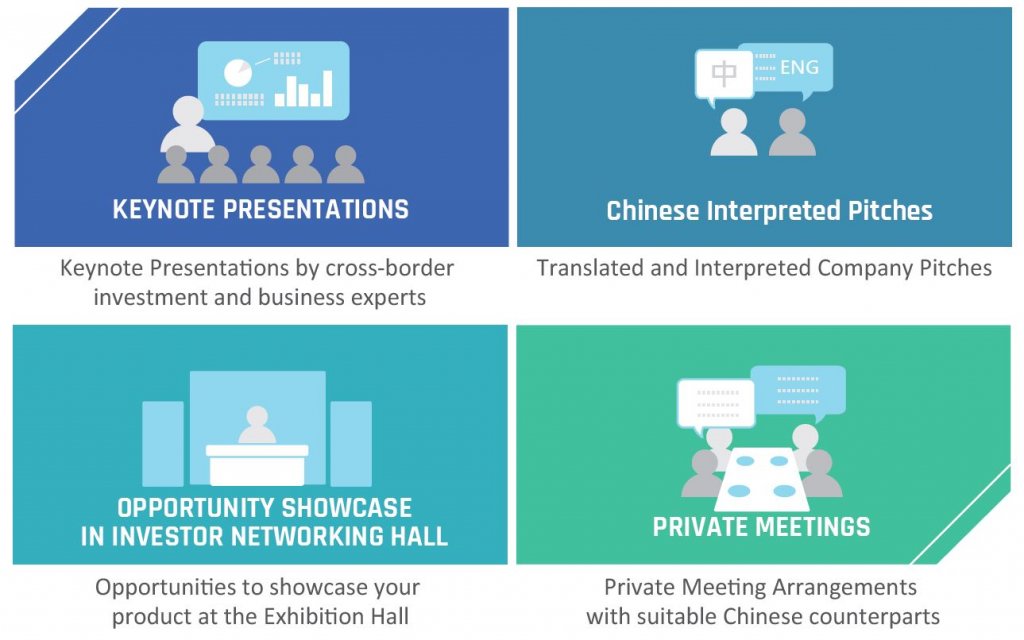 THE CITY OF SHENZHEN
CHINA'S TECHNOLOGY AND INNOVATION CAPITAL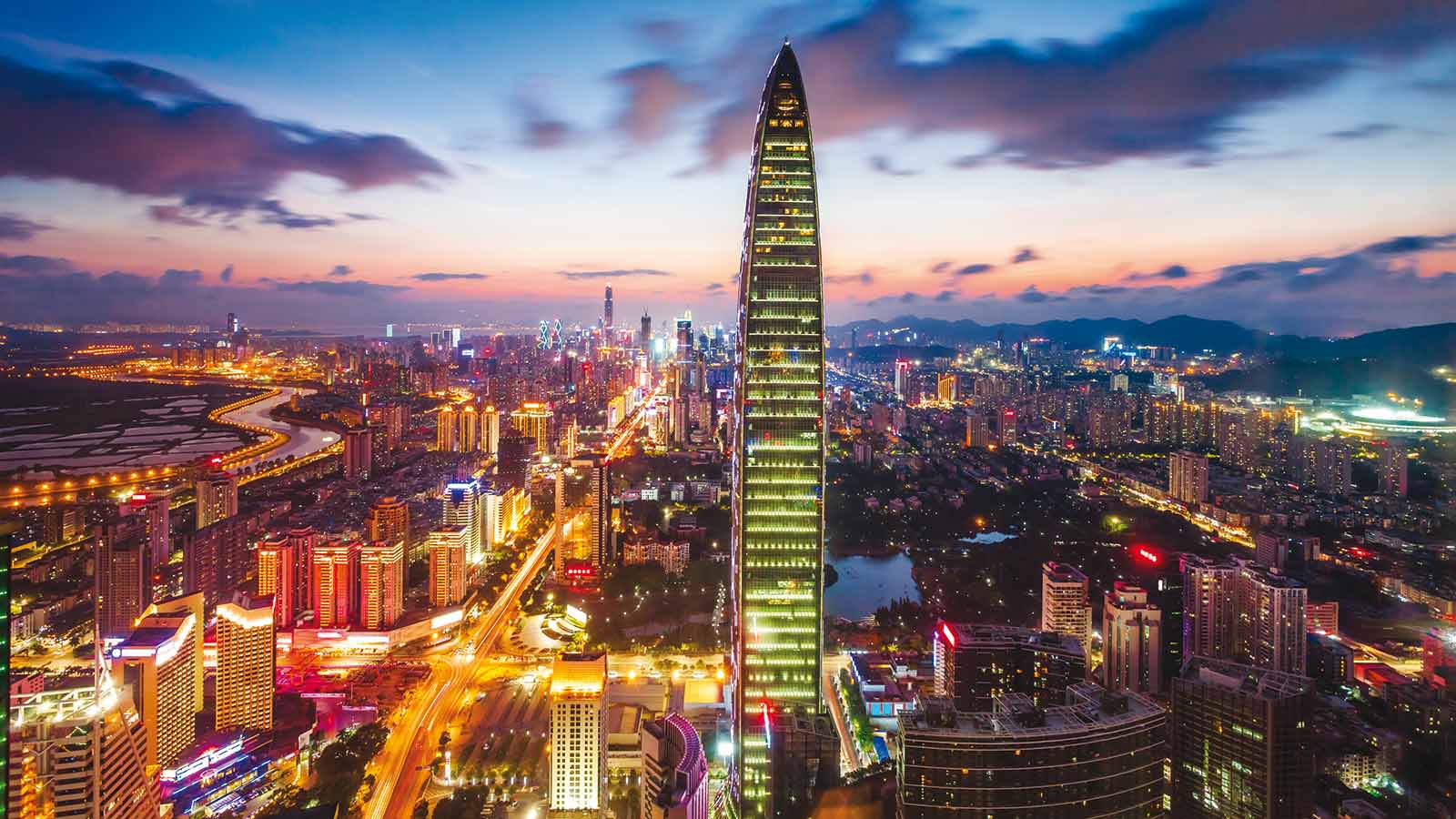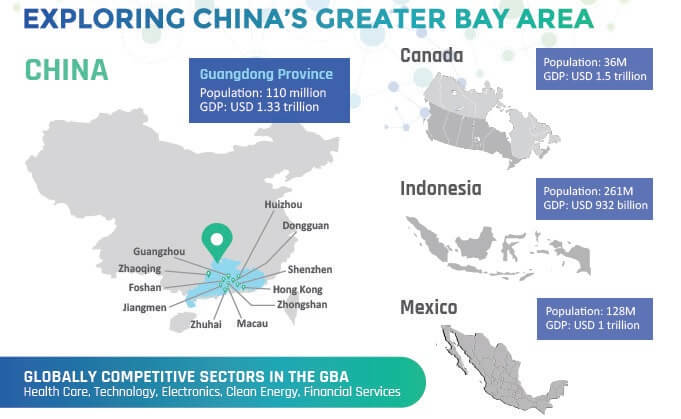 China's incredible economic growth over the past few decades is due to new reform and opening-up policies. One of China's major reforms included the establishment of Shenzhen as a special economic zone just four decades ago. In only a few decades, government incentives for both domestic and foreign capital completely transformed the former rural fishing village into a major metropolis that is the third richest city in China. Shenzhen is now regarded as China's tech hub and known to many as China's Silicon Valley. The city has over 1 million private companies and is home to tech giants including internet giant Tencent, carmaker BYD, and telecom giants Huawei and ZTE.
THE CITY OF HANGZHOU
CHINA'S ANSWER TO SILICON VALLEY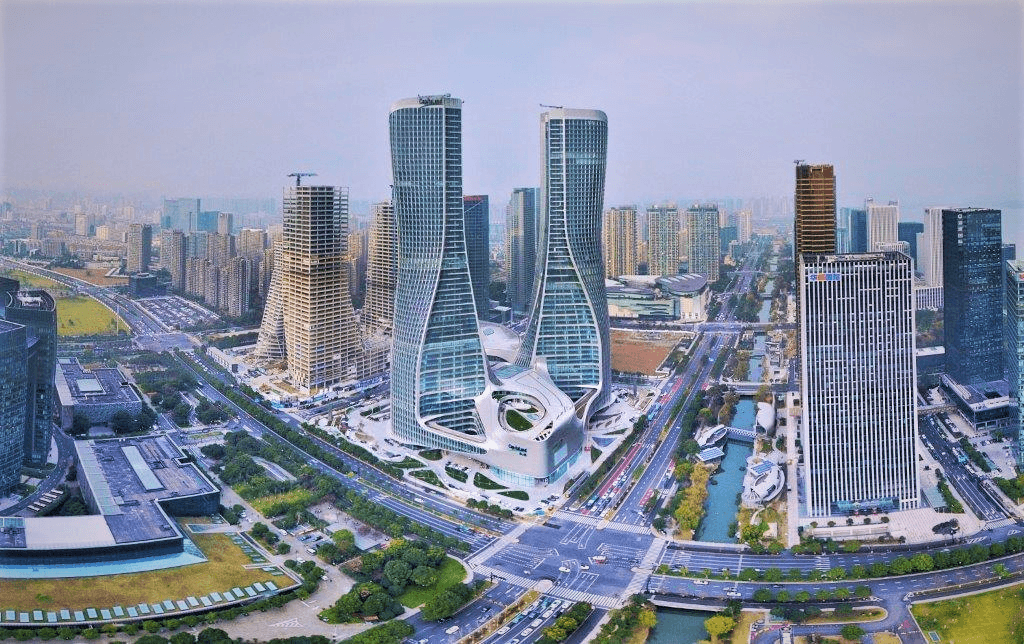 Hangzhou has become one of China's top cities for foreign innovation
Home to numerous outbound focused angel, venture capital, private equity funds.
Access to Chinese entrepreneurs and companies that can provide a beachhead for the deployment of foreign products and services.
Supporting governmental policies and funding for outbound investment and technology transfer
Direct flights from Vancouver and Toronto to Shanghai.

High speed train from Shanghai to Hangzhou.
"Hangzhou, Zhejiang province, is home to 26 unicorn companies – startups valued at over $1 billion – and more than 100 soon-to-be unicorns"
"On January 23, the reporter learned from the 2019 provincial science and technology work conference that this year, the province will further strengthen the three major supports of high-tech, high-tech enterprises, high-tech platforms, and vigorously introduce high-end scientific and technological talents, aiming at the digital economy, life health, high-end manufacturing. The three main directions are to achieve high-quality, high-level development of Zhejiang science and technology innovation."
Unicorns in Hangzhou were valued at $141.9 billion and are focused mainly on e-commerce, IT and internet financing.
As part of the priority work for the Zhejiang government under its 13th Five-Year Plan, Chengxi Sci-Tech Corridor is being built into a world leading IT centre with three precincts — Future Sci-Tech City (未来科技城), Zhejiang University Science City (浙大科技城), and Qingshanhu Science City (青山湖科技城) as well as a few towns focusing on special industries and sectors.
ATTENDING INVESTOR PROFILES

PREVIOUS PARTICIPATING CLIENTS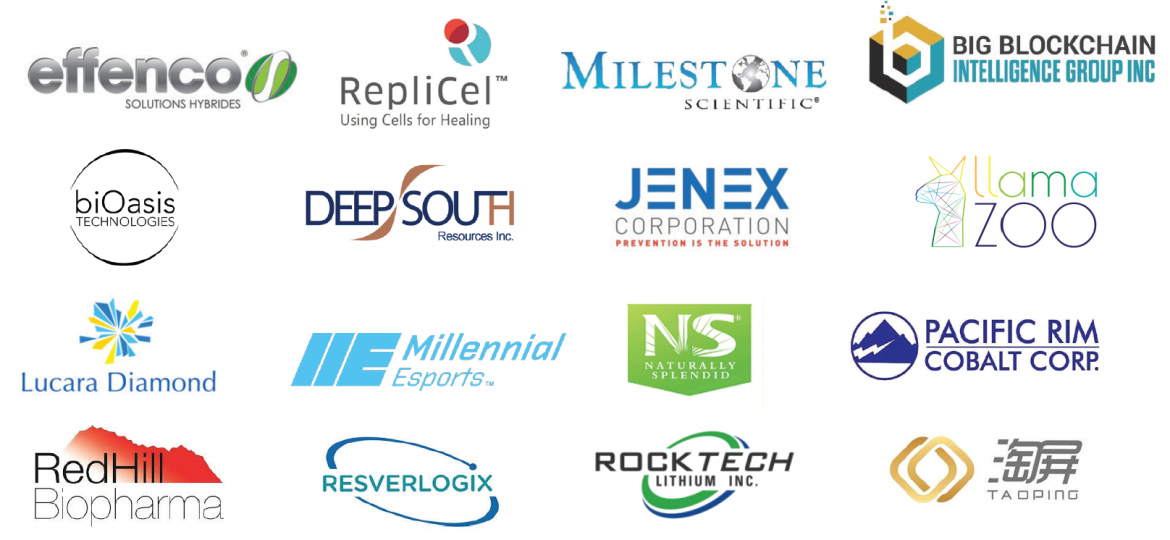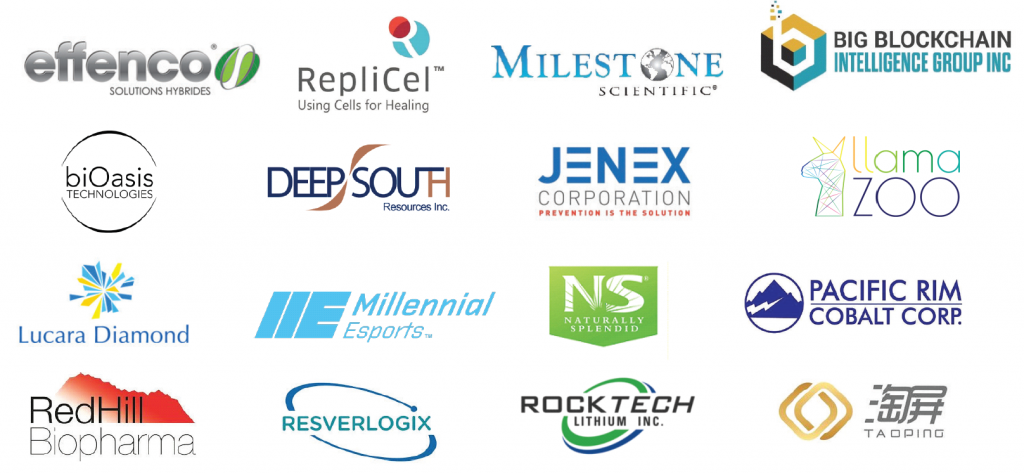 ABOUT NAI INTERACTIVE LTD.
NAI Interactive Ltd. (NAI), established in 1998, is the leading expert in connecting international business opportunities to the growing Chinese markets. Through our robust platforms, including the NAI500 website, the Global Chinese Financial Forum investment conferences, road shows and cross border outreach services, NAI is the premier service provider for organizations seeking access to Chinese investors, partners and buyers.
NAI Interactive Ltd. is the bridge for North American companies seeking access to these strategic and retail investors based in China. With 20 years of experience and over 45 conferences held successfully across 11 cities around the world, NAI can provide North American companies with the services and connections they need to reach China's growing consumer market.