In dealing with clients, I have heard all of the excuses for not investing into the stock/bond market. These excuses are often caused by the market myths that are out there in the public. In today's article, I will discuss some of these myths and how they lead to inefficient investing.
I often still hear the following when I introduce the idea of stocks – "I don't know what they will do", "They go up and down randomly", or "No one knows where they are heading". Many people still believe that investing into stocks is fundamentally different than investing into bonds, term deposits, and other more predictable form of investments. However, in reality, they are all the same and have one ultimate objective: building wealth.
Please keep in mind that the articles that I provide are at a macro level and may not cover all the possible scenarios. If you have specific questions or situations that you would like to go over, please do not hesitate to reach out through email. I would love the opportunity to hear from you.
1. It's a Form of Gambling
A lot of my clients, when they first start asking about investing, compare the stock market to gambling.  To them, placing their money into a stock is no different than making a bet at the casino.  The truth is, at the start of their investing careers, a lot of investors don't understand the reasons why their stocks will go up and they don't understand the factors that can hurt their long term value.
The key difference is where gambling is a zero sum game of chance, investing in a company means purchasing a share of its long term value growth in the form of profits, developments in the company's business model, or expansion.  Investors can make informed decisions based on analyst reports, economic reports, press releases, and other financial news.  Interpreting them, however, is another story.
Since the outlook for business conditions will always be changing, the projected value of a stock could always be changing as well.  As a result, skilled investors constantly evaluate the performance of their investments and react by selling, buying, or hedging accordingly. The level of information available about the stock markets, plus the level of control investors have in their decision making is what makes investing so different from the casino.
2. I Can Get Rich Quick
A lot of beginner investors believe that it's reasonable to expect to get rich quickly. This can only be true if you knew exactly where the market is going in the short-term and have the ability to get in/out of the market at the right time.  Essentially, you need to be a "Perfect Market Timer". If you are, then you would be on the list of "The Richest People in the World".
You can only get lucky in the short-term. If you invested today and the market went up 10% over the next month, then you look like a hero. Alternatively, if it went down 10%, then you look like a bum. The danger of becoming a "hero" is that it gives you the false sense of superiority. Many people begin to believe that they can pick the next winner or become an investment manager all of a sudden. Until the individual can provide a fundamental reason for buying or selling a stock, he/she is going with luck.
The market rewards investors that are patient, rational, and disciplined. It is definitely hard to stay patient, rational, and disciplined over time. However, this is why you work with an advisor. I have always viewed myself as a "trainer" for building my clients' wealth because I provide guidance and keep them focused on the strategies that were implemented from the beginning. I have also had long discussions with them to go against their emotional decisions. Remember this – "Rome wasn't built in a day". So, you should not expect to accumulate massive amounts of wealth in a short period of time.
3. Market Timing is Key to Success
Many times I have had people refusing to buy or sell a holding because they read that the market is at an "all-time high" (not willing to buy) or the market had a "small correction" (not willing to sell). They based their decision on a figure that the news provided. However, this is an incorrect way to approach it. We need to make our decisions based on fundamental factors (refer to my article Fundamentals of Investing in Equities). The figure that the media provides is just a number for measurement purposes. It does not provide a reason for an individual to buy or sell a holding.
A stock may have had a large increase in price over time, but it does not mean that it cannot increase further. Stocks that hit new highs often continue to make more new highs. Therefore, by waiting for significant pullbacks, you may be sitting on the sidelines and watching it continue to move upward. When it does make a significant decline, there may be a fundamental reason for it and it may continue to fall. If you entered at that time, then you would be going down with it. Once a decent candidate has been identified, you need to review the fundamental factors and evaluate whether it is a good buy or not instead of waiting for a pullback before taking any actions.
The opposite can be said as well. A stock may have declined significantly over time. However, it does not mean that it won't continue to decline. I have met investors that are emotionally tied to a specific company and will not sell any of their shares even though it has already taken a beating. They are tied to it emotionally because they may have worked for the company in the past, the shares were given to them by a family member, or it was an investment that made money (on paper) for them when they initially invested in them. The prudent way is to evaluate the stock and determine whether there is any potential rebound in the long run. If not, then it is time to sell and move on.
4. Diversifying is the Key to the Ideal Portfolio
Diversification is needed and prudent in building an efficient portfolio. However, too much diversification does exist. There are times when I've reviewed other advisors' portfolio construction, he/she may put ten different mutual funds in it to create a false sense of diversification for my clients. My clients feel that they are diversified and are safe. In reality, it is an inefficient portfolio because the risk may not have been reduced and the returns are diluted if you have too many holdings in your portfolio. Having too many holdings is bad for the following:
1. It will contain holdings that overlap and have high correlation (move up and down with each other)
2. It will behave like the overall market (in this case you would be better to invest into index solutions)
3. You are not concentrating on stocks/industries/countries that are expected to do well. Investing into all the companies or industries out there does not translate to smart investing. It is almost like "throwing crap against the wall and hoping something will stick".
This is why we would have relatively fewer holdings in the portfolio and make adjustments to it when there are changes in the economic cycle or other fundamental factors. Investment Portfolio Management does not mean buy-and-hold something forever. It means that adjustments need to be made when necessary.
5. The Hot Stock Tip
People tend to forget that the hot stock tips that they receive are likely from public sources.  By the time they've heard it, the stock or market has already reacted to the news. More importantly, it is dangerous when an investor decides to buy into a specific holding because the media is providing positive news about it or all of their friends/family members are investing in it. If you react at this time, you are very likely to enter when the professionals (smart players) are liquidating.
Therefore, be and think like a contrarian.  As Warren Buffett once said: "We simply attempt to be fearful when others are greedy and to be greedy only when others are fearful."
6. It's Hard to Understand Investments
Our industry has a lot of jargon and technical terms. Some advisors have a tendency to use difficult or fancy terminologies to demonstrate their superiority, but all they're doing is confusing their clients.
I keep my presentations simple and straightforward. It is not because I do not have the knowledge or technical skills to build a 50-page report for my clients. Rather, it is because my clients only care about certain aspects of the wealth management plan. They do not care about all the details such as Information Ratio, R2, or P/CF.
In my opinion, you do not need to be an expert or have knowledge in finance or investments to build wealth. I truly believe in specialization. I am not an accountant, a doctor, or a lawyer. I will not pretend to have any expertise in those areas. This is why I will visit them when I need their advice and feedback. If you do not have time or expertise to manage your investments, hire an advisor to do the job.
Hopefully, this article helps you to see the common misconceptions that might be keeping you from investing properly.  Keep your eyes out for more articles on NAI500 to build your skills as an investor.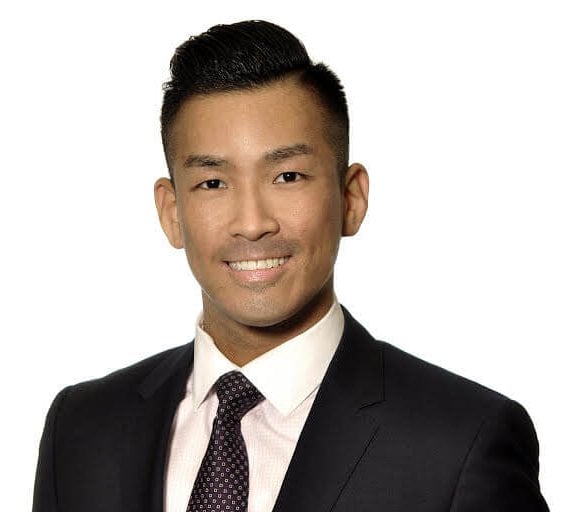 Joseph Tang is an Investment Advisor at BMO Nesbitt Burns and holds the Chartered Financial Analyst (CFA) Designation. He has been working in the financial industry for over a decade.  His passion is to provide comprehensive wealth management strategies and build customized investment portfolios for his clients. He firmly believes in fundamental investing and in active management of assets by adapting to constant changing economic conditions. Furthermore, proper diversification in asset classes, industries, and countries is vital to achieve sustainable wealth for his clients in the future. Joseph Tang can be reached through his email address: [email protected] 
Read more articles from this author:
For New Chinese Investors in Canada – RRSP vs TFSA 
Fundamentals of Investing in Equities | Joseph Tang, Investment Advisor at BMO Nesbitt Burns
Deriving Passive Income in your Portfolio
7 Major Risks of Investing in Bonds
Click here to view most active daily stocks in US stock market and in Canadian stock market.