MINING.com is the premier digital publication covering the global mining sector. It is one of the most trusted sources of news revolving around the mining industry.


Described by Canadian Business Magazine as "one of Canada's premier technology newsletters". Cantech Letter is a notable online magazine focusing on Canadian technology, providing valuable insight into the global technology market.

Resource Investing News is the part of the Investing News Network that focuses on the world of Resource. The platform provides unbiased, independent news and information to a global audience of investors.

John Ing, President & CEO
More than 40 years experience in investment industry. Mr. Ing specializes in the precious metals sector, and has been featured on BNN multiple times.

David Morgan, Publisher, The Morgan Report
Widely recognized analyst in the precious metals industry and consults for hedge funds, high net worth investors, mining companies, depositories and bullion dealers.

Keith Schaefer, Publisher
The Bulletin subscription service finds, researches, and profiles growing oil and gas companies that Mr. Schaefer buys himself, so Bulletin subscribers know he has his own money on the line.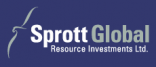 Founded in 1983 by renowned natural resource investor Rick Rule, Sprott Global Resource Investments Ltd. is a broker dealer specializing in brokerage and corporate finance services in the natural resource sectors.

Global Mineral Resource net, which was founded in early 2008, is a bi-lingual mineral information releasing platform for mineral enterprises and individuals who was addicted to the Internet and full of mineral background in the whole world. Over the past few years, as the result of our unremitting efforts and with the help of more than 10,000 mineral enterprises members in the domestic and International, we always win the widespread well-knowns and influence in the mineral circles, as well as play irreplaceable role in accelerating mineral news spreading, active mineral market transactions and promote mineral technology development.
Founded in July 2006, www.xkxm.com sets Coal Separating and Ore dressing technology and equipments, mineral products,medicament, exhibition, training and other related services in the integration of large vertical portals. At present, the website has more than 82000 registered users, and has over 16000 average daily page views. The website has 24 navigation columns, 200 columns with almost 1000 latest messages a day for market price.

Investors rely on Streetwise Reports to share promising investment ideas in a changing world. Their authoritative interviews with leading industry experts and analysts provide a clear picture of the causes of macro-economic shifts and the strategies that will help you capitalize on these developing trends. This valuable insight is integrated with in-depth company information, summaries from the latest research and news that will help you make smart investment decisions. Their publications include The Gold Report, The Energy Report, The Life Science Report.

A new generation of data and information publishers specializing in critical minerals and metals that are driving a battery powered, hi-tech revolution. It is headed by one of the international well known Graphite experts Simon Moores from London, UK.

Epstein Research is run by Peter Epstein, CFA, MBA, who left a $3 billion hedge fund in mid-2011 to pursue a consulting career advising high growth natural resources and select other companies how to distill and articulate their stories to investors. In addition, he reaches out to retail and high net worth investors, mostly by writing compelling articles and written interviews of CEOs and Industry Experts. Unlike many investment bloggers, Peter has a background in company analysis, including being designated a Chartered Financial Analyst, (CFA) and an MBA in accounting at NYU Stern School of Business.