North American Cannabis
Investment Guide 2019-2020
Summer 2019
Promote your
Cannabis Company
in the
ONLY
cannabis investment
publication for the
Chinese Market
Release Date: Summer 2019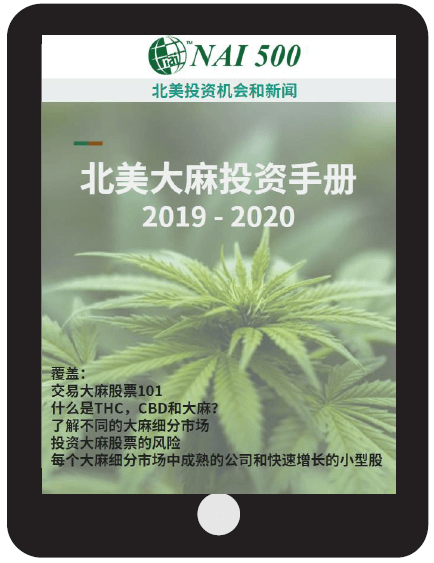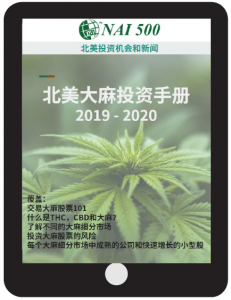 Chinese investors are beginning to warm to the new [cannabis] market…

but

a lack of education

surrounding the drug are hurdles that need to be overcome"

—South China Morning Post

November 2018
Chinese Investors Are Moving into Cannabis
Cannabis craze comes to China stocks…
~Bloomberg, March 2019
Global cannabis industry eyes China for production and investment
~SCMP, Nov. 2018
Cannabis Executives, Investors See Asia Saying 'Yes' to Pot
~Bloomberg, Nov. 2018
Is Hong Kong set to become a gateway city for marijuana investment in Asia?
~Hong Kong Free Press, Oct. 2018
North American Cannabis Investment Guide Product Highlights
Access the Frontier of Chinese Investors
Chinese investors have the interest – and the capital – but are underexposed to cannabis stocks.
22 Chapters
Over 100 pages of comprehensive and unique cannabis investment content.
Investor Relations through Education
Build your profile with interviews, articles and infographics.
Digitally Released Globally
Thousands of retail and institutional investors in China, Hong Kong, Taiwan, Canada and the US.
Advertise in Chinese
Full and half page advertisements available with professional Chinese translation.
Simplified and Traditional Chinese
Covering the Mainland Chinese, overseas Chinese, Hong Kong and Taiwan markets.
Our distribution channels
ensure that you reach Chinese investors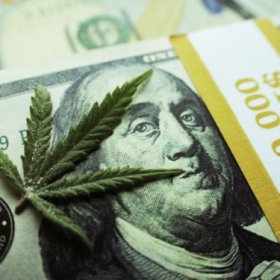 NAI500.com
20,000 unique Chinese investor users per month
E-mail Campaign
Launching to over 40,000 subscribers
Social Media Campaign
Launching to over 100,000 users via Wechat, Facebook, etc.
Priced-to-Sell
Competitively priced at RMB100 (~$14) and significant initial promo-code campaign