In the past week, The Trump Administration stated that it will impose a 25% tariffs on up to $50 Billion of Chinese goods in response to alleged intellectual property and technology theft, and other unfair trade practices. Specifically, the US President mentioned that the measures would affect the Chinese goods that contain industrially significant technologies. In response, China imposed its own tariff plan that will hit $50 Billion worth of American agriculture products. Including the steel and aluminum tariffs that were introduced earlier, the United States has now engaged into a potential escalating trade conflict with Canada, Mexico, Europe, and China.
I honestly believe that the trade war will drag on much longer than most of us hope because neither the US nor China wants to be the first party to back down. The US President has the midterm elections in November to worry about and is under pressure to perform and appease his political base. The Chinese President has a long-term strategic plan to transform China into a global technology leader and as well as the leader of the Belt and Road countries
While the current tariffs are bad enough for companies and consumers on all sides of the border, the situation can undoubtedly deteriorate overnight with both sides engaging in full on retaliatory protectionism.
Should this happen, there will definitely be negative impact to the global economy, companies, and the stock markets. Here are the effects in order:
Decline in the demand and sale goods from a corporation
Reduction in revenue and profits and increase in raw material costs
Stock prices of these companies would begin to decline
Corporation will engage in cost cutting and reduction in employees
Higher unemployment rate will lead to less spending by consumers
Further reduction to consumer demand and growth of consumer debt (which is already high in countries like Canada)
Ultimately leading to a recessionary environment
As an optimist, I truly believe that neither the US nor China wishes to take actions that would cause their respective economies to decline.  The economies of both countries are as intertwined as any in modern history. The "defeat" of one country would likely not benefit the winning party in the long term.
There will be volatility over the MEDIUM TERM as the negotiation continues.  This is the reason why I strongly believe in using active management for managing investment portfolios right now. Specifically, I will be using fundamental analysis to select appropriate industries and companies to invest in. As mentioned in my previous article, fundamentals aren't affected by the day-to-day headlines. They are based on thorough evaluation and long-term prospects of each company. They would only change if there are material changes in the company's strategic plans, competition in the industries, consumer demands, and/or government policies.
Next week, I will discuss some of the companies that still provide good growth potential and are good to invest in based on fundamentals. Stay tuned!
---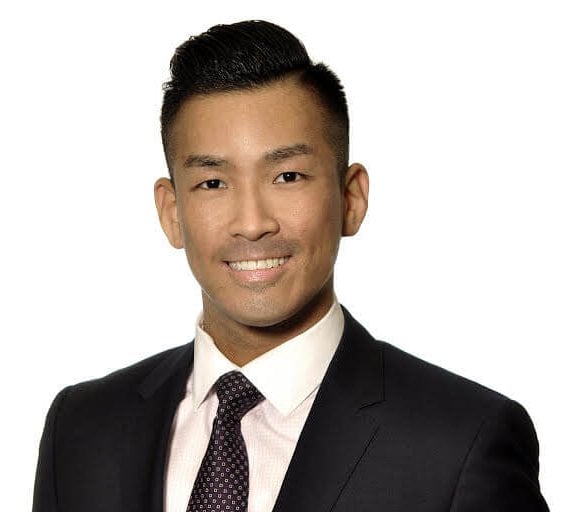 Joseph Tang is an Investment Advisor at BMO Nesbitt Burns and holds the Chartered Financial Analyst (CFA) Designation. He has been working in the financial industry for over a decade. His passion is to provide comprehensive wealth management strategies and build customized investment portfolios for his clients. He firmly believes in fundamental investing and in active management of assets by adapting to constant changing economic conditions. Joseph Tang can be reached through his email address: [email protected] 
Read more articles from this author:
Is the Yield Curve Pointing to the Next Recession? A Look at Advanced Investment Strategies for New Investors
Integrating Small Cap Equities in Your Portfolio – Follow-up from the Global Chinese Financial Forum Vancouver Conference
It's Been a Wild Couple of Weeks for Investors – Trump Tariffs and Facebook
6 Common Myths Preventing You from Investing Correctly
7 Major Risks of Investing in Bonds
Deriving Passive Income in your Portfolio
Fundamentals of Investing in Equities
For New Chinese Investors in Canada – RRSP vs TFSA 
Click here to view most active daily stocks in US stock market and in Canadian stock market.