I was fortunate to participate in NAI's Global Chinese Financial Forum last weekend as one of their keynote speakers. It was an amazing event that was filled with many up-and-coming as well as publicly listed innovative companies. I had the opportunity to talk to the business owners and learn about their products and how they developed their ideas. I also got the chance to talk to potential investors for these companies and addressed many of their interesting questions.
The topic that I presented was Integrating Small-Cap Equities into Investment Portfolio with Emphasis on Marijuana Stocks. In the presentation, I discussed how there are opportunities that both high net worth and retail investors can take advantage of with small-cap equities and/or marijuana companies.  Because time was tight, I could not get into the nitty gritty details of how to conduct proper evaluation on these types of investments. Therefore, I will elaborate in this week's article.
As always, I have to advise that since no two clients are the same, no two portfolios should be the same. I'm truly passionate about customizing portfolios for my clients and would love to provide recommendations on your portfolios. Please don't hesitate to reach out and ask questions.
Evaluation of Cannabis Stocks
Cannabis stocks have made big waves with investors in the past two years.  I do a lot of work in the Chinese community and over time, I've seen more and more Chinese investors begin to investigate this sector.  In fact, the majority of the questions I received at the event were focused on cannabis stocks.  When looking at companies in these sectors, investors need to pay attention to the following factors:
License: It is crucial to ensure that the company is properly licensed in the province of operation. If not, then it is considered to be participating in an illegal activity. As a result, the company may be shut down or suspended. Either of these scenarios would cause the stock price to decline significantly.
Cash Management: The management must be smart with managing the cash flows. In order for a company to expand, it must reinvest the proceeds into its own projects. However, at the same time, it must have a proper plan in place to ensure that it will not run out of money in the foreseeable future.
Areas of Operations: Within the marijuana industry, you must recognize that there are different players.
a) Growers – Companies that cultivate and sell to consumers.
b) Biotechs – Companies that develop and market drugs using chemical components of marijuana. Technically, they are using synthetic forms of marijuana.
c) Peripheral Options – Companies that provide fertilizers, hydroponics, lighting systems, and other items critical to growing process.
Political Policies: The industry is still very sensitive to the government actions. Therefore, we need to consider whether the jurisdictions and policies related to the company in question are supportive or restrictive towards the industry. I find that the politics is what is causing a lot of the volatility in the market; something that I'm sure is a good thing for day trading investors.
Competition: We need to understand how difficult or easy it is for new entrants to come into the industry. The harder it is means that there would be less competition in the future. Also, we need to see whether the company has a competitive advantage (uniqueness). If it is not able to distinguish itself from others, then it may not be able to capture a large market share.
Upstream & Downstream Companies: It is also important to look at the business partners of the company. For example, a distribution channel (downstream) may be horrible at selling the product. As a result, it will purchase less from the company and will affect the profits negatively. Another example, there may be a disruption in the inputs of production (upstream), there may be a shortage in supply. This will lead to an increase in cost of production and negatively impact the profit as well.
Evaluation of Small-Cap Equities
Rising Interest Rate Environment: This event signals the beginning of an economic recovery. During this period of time, small-caps typically rebounds and outperforms large-caps.
Not Directly Tied to Interest Rate Movements or Other Economic Factors: These companies are dependent on the ability and experience of the management team. Specifically, the better execution and quality of their business plan, the better it will capture the market share. In addition, the speed and accuracy of execution are very important.
Raise Capital Through Equity: These companies typically raise capital through equity. As a result, they don't have a large amount of debt or bond issuance. Rising interest rate has less impact to the company.
Tax Cuts: If the government decides to stimulate the small-caps, then reducing taxation will lead to higher cash flow. In turn, the excess cash available provides the company the opportunity to do more reinvestment in themselves for expansion.
These are some of the important factors that I use to evaluate small-cap equities and marijuana stocks. Hopefully, they are able to assist you with your portfolio construction.
One last observation I found during my time at the GCFF Vancouver Conference on April 28th was that a lot of investors in the Chinese community are not taking advantage of the knowledge and expertise of Canadian financial professionals.  Investment advisors, like myself, are happy to take calls and emails to try to help investors with their portfolios.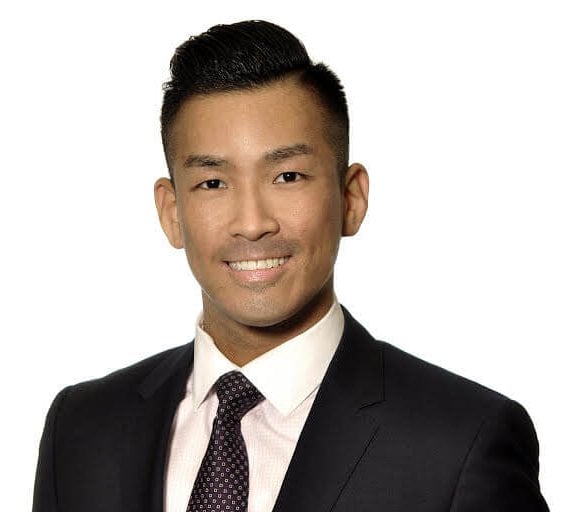 Joseph Tang is an Investment Advisor at BMO Nesbitt Burns and holds the Chartered Financial Analyst (CFA) Designation. He has been working in the financial industry for over a decade. His passion is to provide comprehensive wealth management strategies and build customized investment portfolios for his clients. He firmly believes in fundamental investing and in active management of assets by adapting to constant changing economic conditions. Joseph Tang can be reached through his email address: [email protected] 
Read more articles from this author:
For New Chinese Investors in Canada – RRSP vs TFSA 
Fundamentals of Investing in Equities
Deriving Passive Income in your Portfolio
7 Major Risks of Investing in Bonds
6 Common Myths Preventing You from Investing Correctly
It's Been a Wild Couple of Weeks for Investors – Trump Tariffs and Facebook
Click here to view most active daily stocks in US stock market and in Canadian stock market.