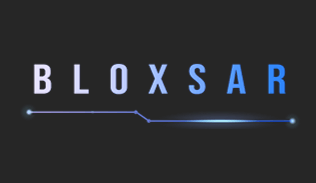 Name: Chris Greyling
Address: 1 Yonge Street, Suite 900, Toronto, Ontario, M5E 1E5
Phone: 1-833-BLOXSAR (256-9727)
Email: [email protected]
Website: www.bloxsar.com
Bloxsar Tech Ventures Inc. ("Bloxsar" or the "Company") is a Canadian technology company with offices in Toronto, Vancouver and London, England. The Company invests in blockchain technology organizations that have the potential to become global enterprises and is currently structuring an Initial Public Offering ("IPO") for 2019.
"We build blockchain companies that will shape our future"
Bloxsar is a 360° Hybrid-Incubator assisting blockchain technology entrepreneurs from idea conceptualization to commercialization.
The Company structure ensures that start-up entrepreneurial companies are accelerated towards successful development through diverse business support resources and services. The Company's "Incubate-the-Incubator" model screens and develops initial ideas which enhance the Company's investments chances for success.
Funded by the founders, early investors, friends, and family the Company is investing in four initial projects and is now preparing for an IPO on the Canadian Stock Exchange (CSE).
Company founders, Ray Hawkins and Chris Greyling have more than 70 years' experience in business management and entrepreneurial ventures. Both have hands-on experience in several start-up business', business management and exits. Their experience ensures Bloxsars'  goals and objectives are achieved.
BlocksEdu Learning Corp. — Education as a Service (EaaS) ("BlocksEDU") – 70% Equity
The demand for blockchain expertise is coming from all sectors — from financial services to retail — and it is far outstripping supply. This venture will create a Blockchain Certificate Program with qualified instructors and offer it to selected educational institutions worldwide as a student fee-based service. BlocksEDU holds a distribution contract in China and indirectly through the distributor, with the Ministry of Commerce's Education Department. Expansion to USA, Mexico, South Africa, and Malta (EU) is underway.
BSQRD Productions – Blockchain Media and Production Company – Voice of the Blockchain ("BSQRD") – 60% Equity
BSQRD will produce events, meet-ups, conferences, and media focusing on Blockchain. BSQRD will build content by conducting interviews, podcast, and social media within the blockchain community, to encourage the sharing of ideas and innovation. BSQRD intends to be a leader in distributing information and content on a variety of blockchain topics to the mainstream. Events will be held at various locations globally and sponsored by blockchain and tech companies.
BRIC Lab – Blockchain Research & Innovation Centre ("BRIC") – 40% Equity
BRIC is a "Incubate-the Incubator" partner for cutting-edge blockchain innovators in Canada. Located at the Univeristy of British Columbia  south research campus, BRIC offers facilities for events, office space, consulting services, funding, and administrative support for early concept entrepreneurs. BRIC is a partnership between Bloxsar, Fame Blockchain Ltd. and the Emerging Technologies Centre of Canada and China ("ETC3") , a partner in Canada Town, China. Bloxsar selects from the top and most promising early start-ups and ideas incubated by BRIC to become part of the Bloxsar ecosystem.
Arctic Networks Inc. – Internet Privacy HTTPS(P) ("Arctic") – 30% Equity
Artic is developing g a security and privacy layer across the entire Internet, revolutionizing the current HTTPS security layer with HTTPS(P) security and privacy embedded layer.
Founders and executive team have combinedly 100+ years experience in technology and business across the globe
Growing market – BlocksEDU secured contract for blockchain education through our distributor with the Ministry of Commerce's Education Department in China. Distributors in the USA, Mexico, Malta (EU) and South Africa have been identified
Established first "Incubate-the-Incubator" centre as a model to be expanded across the globe
Hosted inaugural blockchain workshop in Beijing sponsored by Ministry of Commerce – China. Currently in the planning stages of multiple follow-up events.
Chris Greyling
Co-Founder/Chief Executive Officer
Mr. Greyling, a seasoned executive and entrepreneur for 40 years, served as CEO of Nativ Communication, a digital start-up, from 2014 to March 2018. Chris has held management and director positions at CBL Telecom (2009 to 2013), RS Software (2008 to 2009) and Supported Software, SA (1995 to 2005, exited successfully to Datacentrix JSE Listed). He was also the Founder of EDMS, SA (1993 to 1995), which managed the development of an EDI commerce platform enabling the online settlement of medical claims between medical practices and medical insurance companies and negotiated the exit of the company to Q Data (JSE listed). In addition to Chris's extensive managerial and business acumen, he is involved in new technology developments around the Internet of Things (IoT), connecting business and services within smart cities of the future, Blockchain and AI.
Ray Hawkins
Co-Founder/President & Chief Venture Development Officer
Mr. Hawkins brings to Bloxsar 25+ years as an entrepreneur, including the last decade as a venture development consultant to start ups and small businesses. Ray is skilled in areas of corporate governance, business affairs and administration, corporate development, business development, product development, branding, and marketing.  Ray also excels as a CEO coach, executive advisor, and mentor.  Currently, Ray is founder and CEO of CMPNYX Venture Development Group, a firm focused on building companies with great entrepreneurs. From 2006 to current Ray has acted as an independent consultant to start up and small businesses providing advisory, project management and administration services. Prior to his consultancy business Ray was founder and CEO of several media and entertainment companies.
Nelson Lamb, CPA, CA
Chief Financial Officer
Mr. Lamb is a designated CPA, CA and has over nine years of accounting and financial reporting experience. Nelson has performed Chief Financial Officer and Controller duties for a diverse group of private and publicly traded companies throughout his career. Nelson is experienced in financial reporting, accounting, finance, audit, and strategic planning and has led and supervised teams of accountants in completing annual and quarterly reports for over twenty publicly traded companies. Nelson obtained his CPA, CA designation while working in the audit and assurance practice at Price Waterhouse Coopers (PwC). In addition, he previously acted as the Treasurer and Board of Directors member at a not-for-profit organization.