It has been an interesting summer to say the least. On one hand, the markets in North America (Canada and US) have been thriving and economies have been robust. For example,
Consumer confidence soared in August and hit a new cycle high.
Second quarter GDP was revised even higher to 4.2%, lifting the year-over-year pace to 2.9%.
Capital spending remains robust, with business forging ahead even in the face of tariffs. Real business investment rose at a 10% annual rate in the first half of the year.
Core inflation met the Fed's goal at 2.0%.
The S&P 500 and the Nasdaq hit record highs on August 29, respectively moving above 2900 and 8000 this week.
On the other hand, the markets and economies drop every time when trade concerns re-emerge. Specifically,
China: Trump indicated that he may proceed with additional tariffs on $200 billion of Chinese imports. This would be a massive ramping up of the trade battle, and would affect many consumer products. China would definitely retaliate.
Europe: Trump ignored the EU offer to cut auto tariffs to zero as insufficient
The WTO: The Administration its issues with the WTO since the beginning, but Trump is now openly threatening to pull out of the trade body.
Canada: The continuous topic of putting a tariff on Canadian manufactured cars.
The trade tensions are building at a time when there are signs that growth outside of the US is slowing down. The Eurozone saw GDP growth average just 1.5% in the first half of the year, down almost a full point from last year's solid 2.4% advance. Brexit uncertainty has caused UK's growth to be slightly slower pace than that. Japan is also headed for a much slower growth of roughly 1%. While China's statistics are decent, weakness in the equity market and industrial metals prices point to a more meaningful slowdown.
Last week, there was a preliminary deal that was made between the US and Mexico. This definitely put pressure on Canada to come to terms, but was difficult to do so when it was given a tight four-day window. Canada is not thrilled to give anything without some return from the US, including extended patent protection on drugs, longer copyrights, and ramped-up de minimis limits. Friday came and no NAFTA deal was done. It is back to the drawing board for Canadian and US negotiators this week. Two big questions linger:
Politically speaking, given the stance the US has taken, it appears that Canada is unlikely to agree to any concessions.
On procedure, can President Trump withdraw from NAFTA on his own accord and, if not, will Congress support such a move? With this week's news about turmoil within the White House, what does that mean for trade policy in the US?
At any rate, this uncertainty will continue to put a drag on economies and cause fluctuations in the markets. Rumours are that Chapter 19 and dairy supply management are the main hurdles to overcome in arriving at a revised NAFTA.
---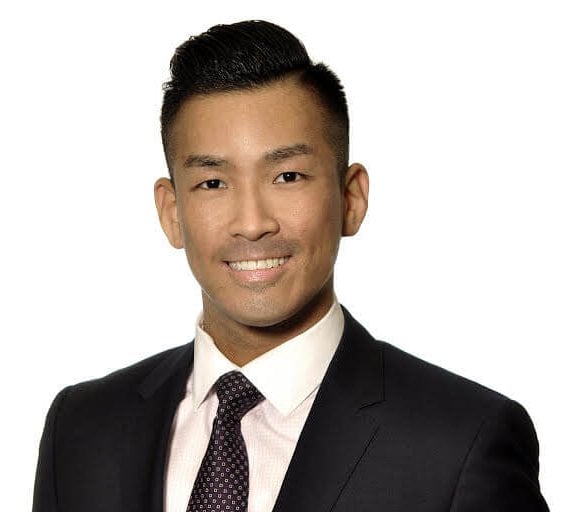 Joseph Tang is an Investment Advisor at BMO Nesbitt Burns and holds the Chartered Financial Analyst (CFA) Designation. He has been working in the financial industry for over a decade. His passion is to provide comprehensive wealth management strategies and build customized investment portfolios for his clients. He firmly believes in fundamental investing and in active management of assets by adapting to constant changing economic conditions. Joseph Tang can be reached through his email address: [email protected] 
Read more articles from this author:
Trump, Trade-Wars and Tariffs! What's Going to Happen with our Stocks?
Is the Yield Curve Pointing to the Next Recession? A Look at Advanced Investment Strategies for New Investors
Integrating Small Cap Equities in Your Portfolio – Follow-up from the Global Chinese Financial Forum Vancouver Conference
It's Been a Wild Couple of Weeks for Investors – Trump Tariffs and Facebook
6 Common Myths Preventing You from Investing Correctly
7 Major Risks of Investing in Bonds
Deriving Passive Income in your Portfolio
Fundamentals of Investing in Equities
For New Chinese Investors in Canada – RRSP vs TFSA 
Click here to view most active daily stocks in US stock market and in Canadian stock market.