The markets have been very volatile over the recent weeks and as usual, I had a number of my clients ask if they should "liquidate and put everything into cash". My first reaction to this is that it is always a bad idea to liquidate when prices are dropping. My second reaction is to remind them that they should not want to allow their emotions to drive their actions. Instead, actions should rely on a detailed review of quantifiable data, such as the fundamentals of the economy and of the corporations one has invested in.
This brings me to the key question in today's article – Are you selling your assets for the right reasons?
Unless there is a personal situation that requires funds, it may not be time to hit the panic button just yet. I have summarized the rationale below:
The Macro Outlook – North American economies remain in great shape with strong corporate earnings, tax reform, wage growth, high consumer sentiment, historical low interest rates, and historical low unemployment rate.
Credit Quality has never been better – Corporate balance sheets are strong, which allows companies to extend their loan maturities, have higher interest coverage, and achieve lower debt service ratios.
Above-Trend Growth is expected to Continue – There are a number of favorable economic factors that support above-trend GDP growth. These are strong labor market conditions, stimulating federal tax and spending policies, accommodative financial conditions, solid household balance sheets, and continued high levels of household and business confidence.
During market corrections (as I classify this one), I like to ask my clients the following question:
How did your portfolio perform over this period? Was it able to protect your capital (0% at minimum) when the overall market declined by about 5% – 6%?
During these volatile times, you have an opportunity to see if your advisor constructed and adjusted your portfolio appropriately.
Please don't hesitate to send me your questions at [email protected]. I would love to chat.
---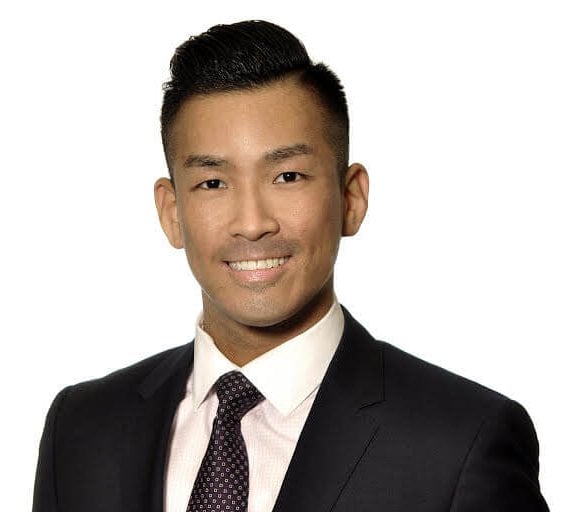 Joseph Tang is an Investment Advisor at BMO Nesbitt Burns and holds the Chartered Financial Analyst (CFA) Designation. He has been working in the financial industry for over a decade. His passion is to provide comprehensive wealth management strategies and build customized investment portfolios for his clients. He firmly believes in fundamental investing and in active management of assets by adapting to constant changing economic conditions. Joseph Tang can be reached through his email address: [email protected] 
Read more articles from this author:
GICS Sector Reclassification – What this means for Index Funds, ETFS and Mutual Funds
Trump, Trade-Wars and Tariffs! What's Going to Happen with our Stocks?
Is the Yield Curve Pointing to the Next Recession? A Look at Advanced Investment Strategies for New Investors
Integrating Small Cap Equities in Your Portfolio – Follow-up from the Global Chinese Financial Forum Vancouver Conference
It's Been a Wild Couple of Weeks for Investors – Trump Tariffs and Facebook
6 Common Myths Preventing You from Investing Correctly
7 Major Risks of Investing in Bonds
Deriving Passive Income in your Portfolio
Fundamentals of Investing in Equities
For New Chinese Investors in Canada – RRSP vs TFSA 
Click here to view most active daily stocks in US stock market and in Canadian stock market.