Name: Shawn Hansen, President
Address: P.O. Box 6129, 2nd Floor, 309 – 1st Street West, High River, Alberta, T1V 1P7
Phone: 1 (403) 652-1798
Toll Free: 1.888.652.7212
Fax: 1 (403) 652-1730
Email: [email protected]
Website: www.hansenlandco.com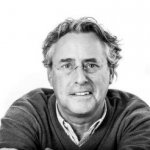 Shawn Hansen
President
Shawn has been a land broker since 1992 and is also a commissioner for oaths, notary public, member of the Calgary Real Estate Board, and a member of the Real Estate Association of Alberta and Canada. Shawn volunteered with Calgary Exhibition and Stampede in 1995 as a member of the International Agricultural Committee. Later, he served as chairman of the committee; he is still a shareholder and senior associate with the organization.
Hansen Land Brokers Inc. has enjoyed significant success facilitating some of the province's largest brokered land sales. Shawn has been involved in several of Western Canada's largest land auctions as well, including the "Maurice King Estate", an internationally publicized auction that sold 5000 acres of Southern Alberta's Porcupine Hills.
Since 2004 alone, we have assisted our clients in buying and selling over $350,000,000 in land sales.
Shawn Hansen is on the Board of Directors of the Canada Asia Synergy Group (CASG), a team of industry, government and academia leaders with extensive knowledge, expertise and experience in International business.  CASG is chaired by Doug Horner, past Deputy Premier of Alberta.
Bob Dyck
Associate Brocker
Bob Dyck & Shawn Hansen have been partners in the Land Brokerage Business for over 25 years. Bob Dyck joined Lively Realty Ltd in May of 2008. Bob resides in High River and has held his Realtors Brokers Licence since 1977 and is well known for conducting some of Western Canada 's largest Real Estate Auctions. After many years in the livestock industry as a producer and marketer, he is now focusing his efforts in the rural and development Real Estate field.
Investing in Alberta's Agricultural Land
For Chinese investors who are Canadian citizens or hold permanent resident status in Canada, investing in Alberta land assets provide a secure and profitable asset that is surprisingly low maintenance.  Many Chinese investors have flooded British Columbia's agricultural land markets for years, particularly in cities like Richmond, and even in other provinces like Saskatchewan, raising the costs significantly in these jurisdictions.
Why do wealthy investors want Canadian agricultural land?
Diversification from residential real estate and stocks
Stability of asset
Predictable cash-on-cash returns
Steady long term asset appreciation
Significantly undervalued compared to global agricultural land
As for investment returns there are 2 ways to make money on a piece of farmland; capital appreciation and income. Capital appreciation means if the value of the land goes up then the investor can sell it for a profit. Income from a farm will either be from cash rent, or crop share. Cash rent is calculated by dollars per cultivated acre.
Secure Investments. Alberta farmland is a stable, secure investment. After all, the land is only becoming more valuable over the years, and it can't be stolen. Investing in Alberta agriculture land provides financial gains, and through Hansen Land's ability to rent the asset to reliable local farmers, investors do not need to actively manage or farm the land themselves.
About Hansen Land Brokers Inc.
Hansen Land Brokers Inc. is a boutique land brokerage firm.  Headquartered just south of Calgary, Hansen Land Brokers Inc. has helped facilitate both sales and purchases of land based assets all over the province of Alberta. After more than twenty five years of specializing in the sale and purchase of agricultural, development, investment, and transitional land-based assets in Alberta, Hansen Land Brokers has the transaction-based experience, the professional knowledge, and up-to-date education to provide you with the right guidance when preparing to either sell or buy all types of land.
Our project-oriented approach allows us to spend more time, effort, and resources on each individual property and client, giving us the best possible chance at achieving a positive result.
As proof of our continued quest to "better ourselves to better serve our clients" Hansen received the prestigious Accredited Land Consultants designation by the Realtors® Land Institute, only the second brokerage in Western Canada to do so. Achieving the ALC designation requires successful completion of a rigorous education program, a proven track record of performance, and a commitment to professionalism.
Dozens of opportunities for agricultural development in Alberta
According to historical data, agricultural land has an average annual increase of 10%
Passive investment can be made by land managed by experienced local farmers
* Only eligible investors of Canadian citizens and permanent residents!
1273 (+/-) Acres of Deeded Grazing Land West of Granum
1273 +/- Acres of deeded grazing land located on the eastern edge of the Porcupine Hills west of Granum, Alberta. One quarter partially seeded to rye grass, has a well and 110 volt power service. Balance of 7 quarters in one block of native grass. Cross fenced and watered by springs and dugouts. Good perimeter fencing and gravel access. +18.92 acres of road allowance leased from the M.D. of Willow Creek.
This grassland has been well cared for and is ready for the 2019 grazing season.
Price: $3,600,000
84 (+/-) Acres of Prime Commercial Development Opportunity Along Highway 2A
84 Acres located right on the 2A highway just 5 minutes North of Okotoks.  1/2 mile of direct highway  frontage. Land is zoned DC 14  – allowing for a variety of discretionary Commercial developments in this prime location (See Land Use Map and Copy of Land Use By-laws). Land is Adjacent to two highly successful existing commercial lots. Existing Paved Roadway and Turnabout.
This is elevated rolling land with exceptional mountain and city views and is fenced with a decorative wood rail fencing. Don't miss out on this prime opportunity!
Price: $3,800,000